Skip to Content
Tours in Virginia
Haymarket Transportation Inc. is proud to offer educational tours for private groups and educational institutions. In a region so rich with history, and limited time to explore it all, using our staff is very beneficial. Our staff gathers key information on historical locations that matter to your group, ensuring you get the most out of your time with us.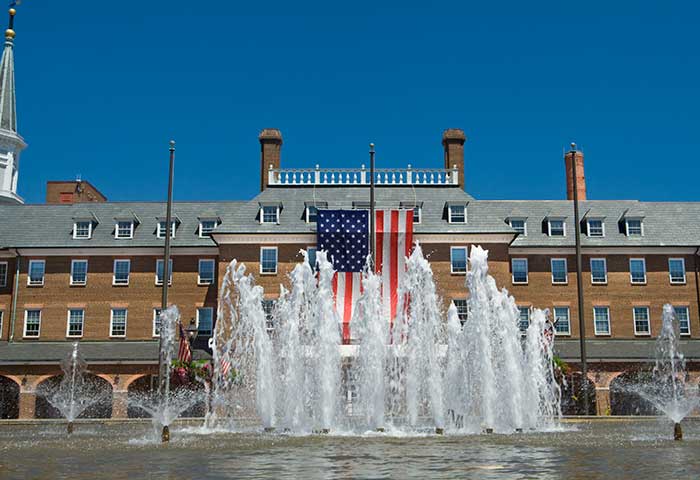 Explore the Rich History of Our Nation!
Virginia's past is the beginning of the nation's history and heritage. From the first permanent English settlement of Jamestown in 1607 through the Revolutionary War and the Civil War, Virginia was where the nation originated, where it prospered and where many of our nation's conflicts were resolved. In the area, many sites have been preserved, artifacts collected, and research continues to take place.
With Haymarket's Virginia Group Transportation Services, You Will Enjoy:
Old Town Alexandria:
Founded by Scottish merchants in 1749, it has become quite a bustling city. Antique shops and contemporary art galleries line the cobblestone streets of this neighborhood that was once home to George Washington and Robert E. Lee.
Williamsburg:
Our tour charters to and from Virginia always includes a stop in charming Williamsburg. America began and history lives there, even today! As part of the Historic Triangle of Virginia, you can find world-class accommodations, attractions, restaurants, and golf in this area. The beautiful city of Williamsburg is not only a significant part of our nation's past, but it is also a wonderful family destination.
Historic Jamestown:
Now you can walk in the steps of Captain John Smith and Pocahontas as we explore America's beginnings and one of our favorite tales. Our staff offers a fun, educational tour of the first permanent English settlement in America.
Manassas National Battlefield Park – Battle of Bull Run:
This is the site of the first major battle of the Civil War as well as the equally important Second Battle of Manassas. The park is a must-see for anyone who truly wishes to gain a sense of the Civil War.
Monticello:
Monticello is one of the most masterful homes in the United States. As an accurate reflection of Thomas Jefferson's personality, it is architecturally perfect and located atop a majestic mountain.
Mount Vernon:
Millions come to walk in George and Martha Washington's footsteps at their famous home. A visit to Washington, D.C. is not complete without seeing the home of America's first President!
Richmond:
You can visit Thomas Jefferson's childhood home or St. John's Episcopal Church where Patrick Henry delivered his famous "Give me Liberty or Give me Death" speech. Richmond is rich in history and there is so much to see and do.
Allow us to design a customized tour package to VA for your group today. Call us in the Washington, DC area at 703-433-9760. Our knowledgeable customer service representatives are happy to help you coordinate an exciting Virginia tour.