Skip to Content
Planning Your Day at the National Aquarium in Baltimore
If you have been looking for a day trip for your family and friends, then look to the National Aquarium in Baltimore, Maryland. This iconic institution is easily accessible through various means of transportation, so you won't have to worry about the hassle of parking just to get in. It also offers many exhibits and activities to entertain the entire family, from the young children to the young at heart.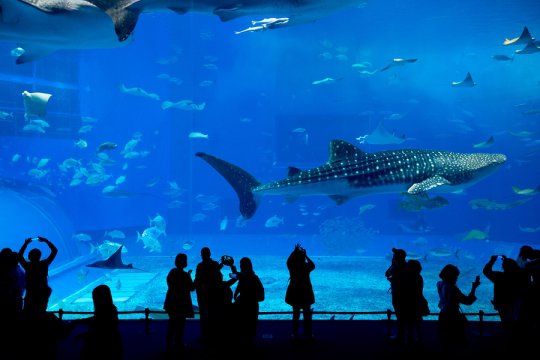 Gather Your Group
A day at the National Aquarium is a great outing for the entire family, a group of friends, or for students on a school field trip. There are plenty of transportation options that can accommodate the entire group, including charter buses, carpooling, and even boat rides. Once you gather your group together, start planning your transportation and the rest of your fun-filled day.
Find the Best Time
According to the National Aquarium's official website, the best times to visit are on weekdays. If weekdays are not the easiest time for your group, then they suggest visiting before 11 a.m. and after 3 p.m. on the weekends or holidays. You may also want to plan your visit based on any special events or tours that might be available. Consider buying your tickets in advance. This will ensure your entire group is able to enter, and you will get to skip the ticket line.
Plan for Amazing Activities
The National Aquarium has several exhibits, events, tours, and many more activities to offer guests. The Aquarium offers 4D immersion films where you and your children can experience a 15-minute adventure under the sea. You can also experience a once-in-a-lifetime moment at the Dolphin Discovery Exhibit. Included with your admission are different interactive activities with the dolphins, as well as simply watching them swim and play.
Haymarket Transportation can provide all of the transportation for your day trips in Maryland, Virginia, and Washington, DC. We specialize in tours of all kinds, including customized tours, if your group desires a unique outing. Please call us at 301-778-2007 or visit us online to learn more about our many services.