Skip to Content
Don't Make These Transportation Mistakes at Your Wedding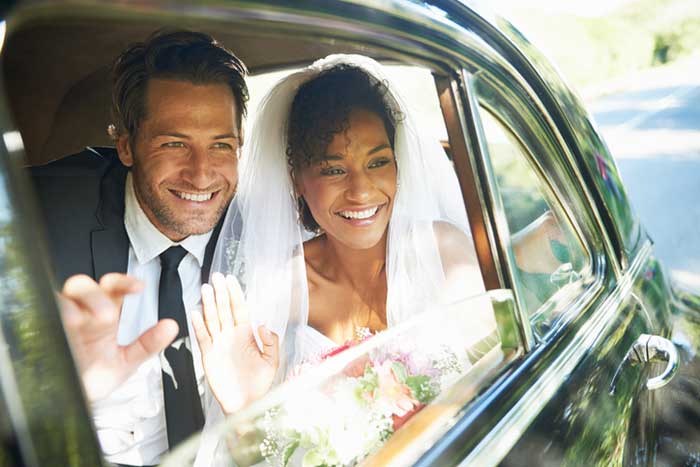 Your wedding is one of the most special days of your life. It should be memorable for all the right reasons. Extensive planning is required to make your wedding meet your expectations. During the wedding planning process, couples often put the focus on selecting the venue, cake, and flowers. But don't forget about transportation! Wedding transportation is among the most crucial ingredients for making your special day a success.
Mistake: Hiring a Small Limo Service.
It's customary for the bride and groom to arrive and depart in a classic limousine. That's why many couples make the mistake of contracting with a small, local limo service instead of a larger transportation company. When you choose a comprehensive transportation company instead, you'll get a full spectrum of services. Larger transportation companies are adept at handling the logistics of special events. Plus, they'll have a fleet of vehicles to choose from.
Mistake: Forgetting to Make Arrangements for Out-of-Town Guests.
Ultimately, it's the responsibility of each out-of-town guest to make arrangements for getting to the wedding. But let's face it: It isn't easy for guests to travel long distances for special events. That's why it's courteous for the bride and groom to give them a helping hand. Talk to the transportation company about arranging airport pickups to bring your guests to their hotel ahead of the wedding.
Mistake: Neglecting to Book a Shuttle Service Between Venues.
Many couples get married in one location and hold the reception in another. This can create problems for the guests, who may have trouble navigating the streets of an unfamiliar city. Consider booking a charter bus or minibus to act as a shuttle service for your guests. They'll love the red carpet service!
You can count on the team at Haymarket Transportation to help your wedding proceed without a hitch! To discuss booking our limos in the Washington, D.C. area and beyond, give us a call at 301-778-2007. Our fleet also boasts luxury charter buses, SUVs, vans, and sedans, all driven by professional chauffeurs.