Skip to Content
Exploring the Offbeat Side of Baltimore
As you start planning day trips on your visit to Baltimore, you'll discover that you have many sightseeing tour options, including winery tours, guided bus tours, private tours, and educational tour services. Whether you're traveling with co-workers or a group of family and friends, you can take schedule a Maryland guided tour and explore these offbeat Baltimore attractions on one of your day trips.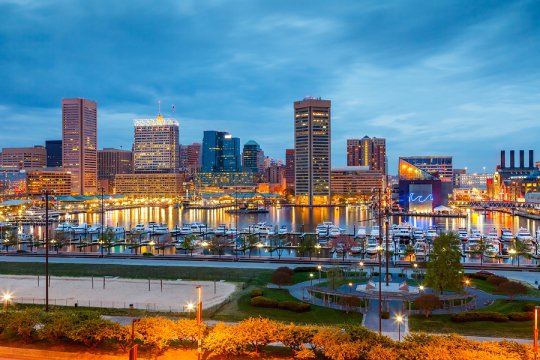 Edgar Allan Poe's House and Gravesite
Edgar Allan Poe wrote many of the most famous stories from his home on North Amity Street between 1833 and 1835. The home is now the location of The Edgar Allan Poe House and Museum, where you can take a customized tour of the small home where Poe lived with his aunt, grandmother, and cousins. Poe's bedroom was, of course, in the attic. After your sightseeing tour of the Poe house, you can visit his gravesite at the Westminster Hall and Burial Grounds.
Historic Cemeteries and Graveyards
While you're at the Westminster Hall and Burial Grounds visiting Poe's grave, be sure to give yourself a private tour of the grounds. The historic graveyard is one of the most haunted places in Baltimore, and the Westminster Hall church was built directly on top of hundreds of graves. There is even a catacomb under the church that was constructed to allow families to visit their loved ones' graves. After Westminster Hall, you can head to Druid Ridge Cemetery and visit the historic, haunted Old Black Aggie burial site.
Ghost Walks and Haunted Pub Tours
If you haven't had enough scares, you can then schedule a haunted sightseeing tour. The Fell's Point Ghost Walk and the Haunted Pub Walk both offer spooky customized tours of haunted neighborhoods, taverns, and historic pubs near Baltimore's waterfront.
If you're ready to schedule a Maryland Guided Tour near Washington, D.C ., come see us at Haymarket Transportation. We specialize in customized tours, private tours, and charter bus transportation in the D.C., Virginia, and Maryland area. To learn more about our sightseeing tours and transportation services, call us today at 301-778-2007.