Skip to Content
How to Plan a Fun and Educational Overnight Field Trip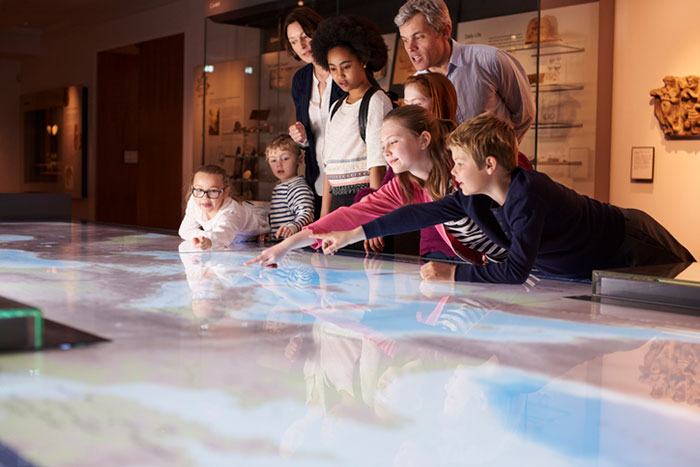 Some of the most impactful and memorable learning experiences can take place outside the classroom. School field trips are a meaningful way for teachers to bring the curriculum to life for their students. In many cases, itineraries are limited to locations near the school district. This is unfortunate because students may miss out on the fun and educational destinations farther away. Instead, consider planning an overnight field trip that includes a guided tour of D.C., or key locations in Virginia or Maryland.
Send Out a Questionnaire Far in Advance.
Even before you hammer out the final details of the itinerary, you'll need to send a questionnaire home with the kids. You'll need to know about the kids' dietary needs and preferences, medical conditions (such as allergies and asthma), and emergency contact information. Print this information and plan to bring it with you so it's easily accessible, just in case.
Separate the Kids Into Groups.
It's likely that for most of the activities the kids will be together in one big group. But certain circumstances call for division into smaller groups. Plan each small group carefully to ensure a harmonious mix of personalities and friendships. Likewise, choose a chaperone for each small group that would be best suited to look after those particular kids. Unless each kid will be getting his or her own hotel room, you'll also need to sort out smaller groups to share hotel rooms.
Give the Kids a Meaningful Assignment.
School field trips should be fun, but also educational. Before departing on the trip, each kid should have an assignment or two. Perhaps you could have your students keep journals of what they see and what they learn. You might also instruct your students to write an essay about one thing they saw or learned about on the trip.
Teachers can count on Haymarket Transportation to coordinate logistics for overnight school field trips in Washington, D.C., Virginia, and Maryland. We provide regional transportation on our comfortable charter buses, and can even offer educational tour guide services. Get started today by calling 301-778-2007.