Skip to Content
Planning Your Virginia Wine Tour
Living in the Mid-Atlantic region affords premium opportunities to explore local vineyards. Take some time this summer to tour the best wineries in Virginia. You can use this guide to organize your best wine tasting excursion yet: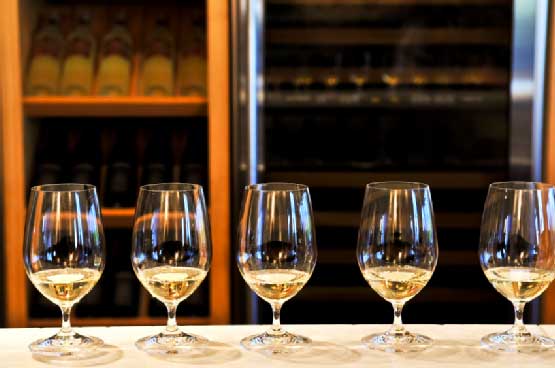 Plan Your Transportation
Make the most out of your wine tour with chauffeured luxury transportation that takes you to the best vineyards and wineries in the area. If you are touring in a large group, a charter bus rental is a comfortable and convenient way to travel. If you are planning a romantic adventure for you and your special someone, an intimate vehicle is a better option. Make transportation reservations early so you can get the vehicle you want for the date of your tour.
Choose Your Destinations
The best wine tours are those that include multiple stops. As one of the most popular regions for wine tours in the country, Virginia has plenty of great vineyards from which to choose. Perform some research to find your must-see destinations. From Bluemont Vineyards to Zephaniah Farm Vineyards, there is an impressive selection of wineries to explore.
Prepare Your Palate
If you want to truly experience the full-bodied flavors on your Virginia wine tour, you should take some time to sample different wines before you go. If you sample different reds and whites to exercise your palate before the big tour, you will be ready to discern between flavors and truly appreciate your experience.
Haymarket Transportation provides luxury vehicles and motor coach rentals to help you enjoy the best in local wine. Our vehicles and bus tours are here to provide you with the transportation help that you need. We service Northern Virginia, Washington, D.C., and Maryland. To learn more about our transportation services, take a look at our website or call us today at 301-778-2007.