Skip to Content
Sights to Explore in Washington D.C.
Our nation's capital offers a rich diversity of political, historical, and cultural destinations for visiting travelers. When you are planning a trip to Washington D.C., you may want to consider taking a bus tour of the city. With a bus tour, you will be able to take in all of the sights that DC has to offer, all from the comfort of your very own bus seat. Here is a look at some of the top sights to explore in Washington D.C.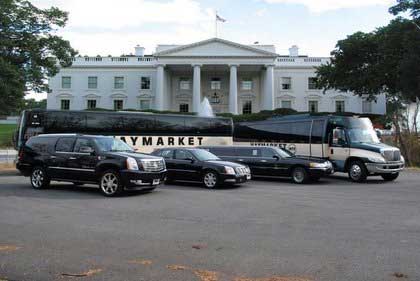 The Mall
The Mall is at the heart of the Washington D.C. experience. Known as the "town green of America," the Mall spans between 3rd and 14th streets. Some of the central features of the Mall include the Smithsonian Museum, along with 11 other museums that are spread out along the green. No trip to the Mall would be complete without an open-air picnic on the grass.
The Washington Monument
The Washington Monument is one of the most iconic fixtures of the city. This obelisk stands at 555 feet high and was originally constructed in 1848. The Washington Monument was created to honor George Washington, America's first president. Visitors to the Washington Monument can also enjoy the Reflecting Pool and the Lincoln Memorial.
The White House
The White House is the residence of the President of the United States. This iconic building dates back to top 1792, and this impressive mansion contains 132 rooms. Along with serving as the primary workplace of the President, the White House also contains beautiful gardens, paintings, and other historical treasures.
At Haymarket Transportation, we offer sightseeing bus tours of the DC area. If you have always wanted to take in the sights of Washington D.C., our bus tours will offer you the experience of a lifetime. To learn more about the charter bus rentals and motor coach rentals that we have to offer you, contact our offices in Northern Virginia at 301-778-2007.