Skip to Content
Tips for Planning Your Trip to Times Square
New York City is one of the most exciting places in the world and must be visited in person to truly experience everything it has to offer. One of the most iconic spots in Manhattan is Times Square, home to massive billboards, throngs of people, and plenty to see and do. Traveling to New York City is much easier when you have a charter bus rental so you don't have to deal with driving in traffic. Keep reading for more tips on planning your trip to Times Square.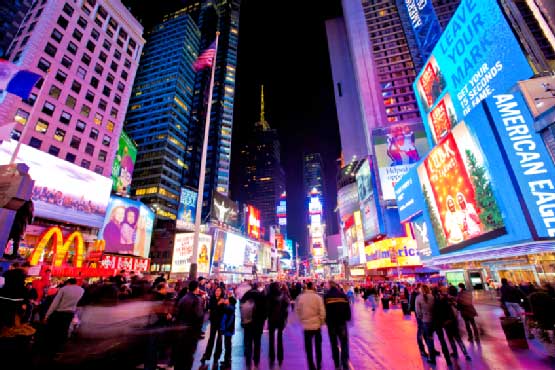 Madame Tussauds New York
New York City is famous for many things, including being home to many different celebrities, actors, and musicians. While you might be able to catch a glimpse of a star in person, you can see all of the biggest names under one roof at Madame Tussauds New York. In this wax figure museum, you'll find over 200 replicas of some of the most famous people in the world. Actors, athletes, politicians, and musicians all hang out together in this mind-bogglingly real museum. Inside the 85,000 square-foot facilities, you'll find interactive exhibits and a 4D cinema to elevate your experience.
Ripley's Believe It or Not!
If this is your first visit to Times Square, you might have a hard time believing what you see as soon as you enter from the comfort of your charter bus. Aside from the spectacles out on the street, you also won't believe your eyes inside Ripley's Believe It or Not! Times Square Odditorium. Housing over 20 different galleries of exhibits with strange artifacts, bizarre relics, and historic memorabilia, Ripley's is an essential part of any visit to Times Square.
Rockefeller Center
Come back to reality and stray just three blocks from Times Square, and you'll find the iconic Rockefeller Center. Built-in the 1930s, this building is home to shops, cafes, and, of course, the popular NBC Studio Tour. Don't forget to take the elevator up to the Top of the Rock to see incredible views of Central Park and beyond.
Haymarket Transportation is here to take you on a trip to New York City that you'll never forget. Contact us at 301-778-2007 to inquire about reserving your charter bus, and let us help you plan your next trip away from Northern Virginia.