Skip to Content
Touring Washington, D.C.'s Oldest District: Georgetown
Are you visiting Washington, D.C. this summer? A trip to Georgetown should definitely be on your itinerary! This beautiful neighborhood is rich in history and culture. Make the most of your Georgetown trip by taking a bus tour to see all of the best spots and sights. Consider visiting these popular locations during your time in Georgetown: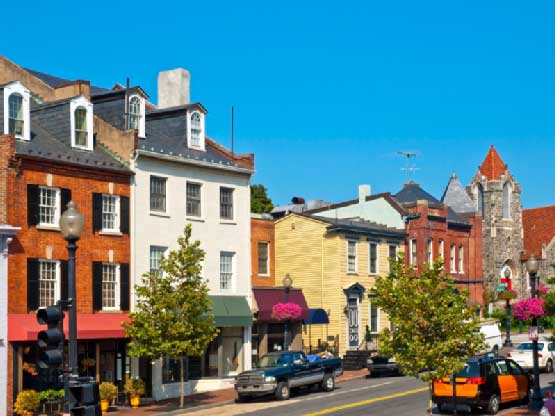 Historical Hotspots
Georgetown was founded in 1751, making it even older than the City of Washington! Explore the fascinating history of this neighborhood by visiting some of the area's most popular museums and parks during your bus tour. Head to Blues Alley for a taste of timeless jazz music, or check out Dumbarton House to catch a glimpse of architecture from the Federal period.
Restaurants
Refuel during your bus tour by grabbing a bite to eat at one of Georgetown's amazing restaurants. There are more than 140 eateries in this neighborhood, making it easy to find the perfect choice for any occasion or mood! Visit Avocado Café for a sandwich or salad, or enjoy the friendly atmosphere at Chadwicks Restaurant. Stop for a quick pick-me-up at Saxby's Coffee, or enjoy a sweet treat from Georgetown Cupcake.
Stores
No vacation is complete without a little shopping! Take a break from your bus tour by checking out Georgetown's amazing stores and boutiques. Find a fabulous selection of clothing at shops like Babette, Hugh & Crye, and Hu's Shoes. You can also try local shops like Just Paper & Tea and O Salon.
Entertainment
You can see a whole new side of Georgetown at night. Make the most of your nighttime vacation hours by visiting popular spots throughout the neighborhood such as Key Bridge Boathouse, Degrees Bar & Lounge, and Paper Moon.
Explore these Georgetown locations and more when you ride with Haymarket Transportation! Learn about our charter bus tours by visiting our website or giving us a call today at 301-778-2007.