Skip to Content
What Are the Most Popular Washington DC Attractions?
DC guided tours can cover the entire nation's capital in just one day. DC is an exciting and historic city. With DC guided tours, you can view monuments, memorials, galleries, historic landmarks, and museums from the comfort of a state-of-the-art vehicle. Whether you prefer educational tours or sightseeing tours, you can see the District in a way that is fun for the whole family. Keep reading to learn more about some of DC's most popular attractions, including the Smithsonian museums, famous monuments, and the National Zoo.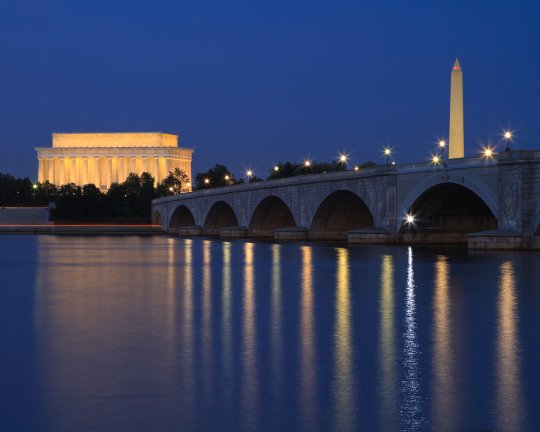 Smithsonian Museums
DC guided tours make it a point to stop at the famed Smithsonian Museums. This world-famous complex consists of 15 museums, which is why educational tour services especially consider the Smithsonian integral to school field trips. The most popular Smithsonian Museums are the Air and Space Museum, Natural History Museum, and American History Museum.
Famous Monuments
Washington DC tours are incomplete without stopovers at some of the capital's famous monuments. There are many to see, but almost all are located within walking distance of each other. Just a few revered memorials and monuments are the Lincoln Memorial, the Jefferson Memorial, the Washington Monument, the Martin Luther King, Jr. Memorial, and the Franklin Delano Roosevelt Memorial. To commemorate American veterans, stop by the Vietnam Memorial, Korean War Memorial, World War II Memorial, and Marine Corps Memorial.
National Zoo
The National Zoo is technically part of the Smithsonian complex but is located a bit off the beaten path. This zoo is one of the oldest zoos in the United States and is completely free for all guests. Additionally, the National Zoo is one of the only zoos in the world with giant Asian pandas.
For the best in DC guided tours, look no further than Haymarket Transportation. We offer a presidential tour, guided bus tours, sightseeing tours, and educational tours. We can even customize your experience. To see DC from the comfort of one of our buses, contact us at 301-778-2007 today.