Skip to Content
What to Expect on Your Sightseeing Tour of Mount Vernon
Located less than an hour south of Washington, D.C., George Washington's Mount Vernon estate is one of the most popular destinations for day trips and sightseeing tours near our nation's capital. The historic house and plantation are located in Virginia on the banks of the Potomac, overlooking Maryland on the other side. Some of the things you will see at Mount Vernon include: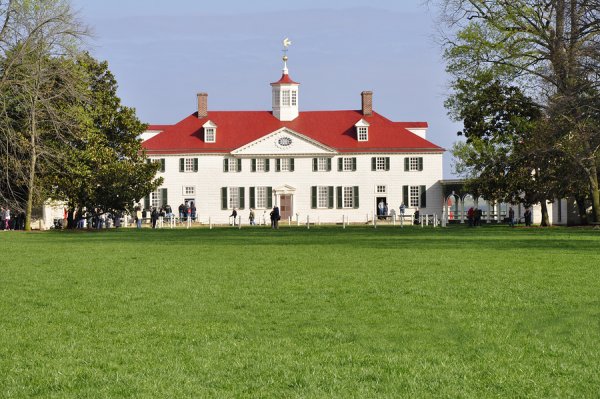 George Washington ' s Mansion
In 1754, George Washington inherited a farmhouse built nearly two decades before by his father, Augustine. Over the next four decades, Washington enlarged and expanded the home, eventually creating a mansion with 21 rooms, which is one of the structures you can see today when you visit Mount Vernon. More than a million people pass through the mansion every year to see its various parlors, bedrooms, and dining rooms, all featuring period decorating.
Gorgeous Gardens and Lush Landscapes
During George Washington's lifetime, a staff of gardeners, some of whom were slaves, worked for the plant beds and maintained the gardens at Mount Vernon. The fruits and vegetables grown on the estate ended up on Washington's table. He also kept a greenhouse for exotic, rare plants, inspired by the greenhouse of Mrs. Margaret Tilghman Carroll, who lived near Baltimore and even cultivated some plants she donated from her collection.
A Whisky Distillery
Washington's farm manager, James Anderson, encouraged him to enter the whiskey business. Anderson was a Scotsman by birth and had experience in the fine whiskey industry. In 1797, Washington gave Anderson permission to set up two stills on the Mount Vernon grounds. By the time Washington died in 1799, the Mount Vernon distillery, by then the largest in the entire United States, produced almost 11,000 gallons of whiskey.
Transportation to Mount Vernon from Washington, D.C., is easy with the help of a company offering Virginia guided tours. Haymarket Transportation specializes in various sightseeing tours in D.C., Maryland, and Virginia. If you would like to visit Mount Vernon or any of the other historic sites in the area, give us a call today at 301-778-2007.