Skip to Content
What to Visit on Your Trip to Williamsburg
Located southeast of Richmond, the city of Williamsburg, VA is filled with both historic sites and modern attractions. If you are taking a group to Williamsburg, as many school field trips do, you can charter a bus for this trip and other Virginia guided tours near Washington, D.C. While you're in Williamsburg, you might want to explore: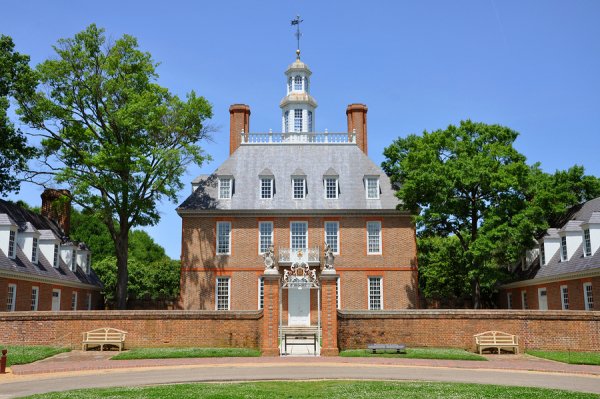 Colonial Williamsburg
Colonial Williamsburg is perhaps America's most famous living history experience. Actors in period costume play out scenes from the Revolutionary War period, and you can visit recreations of historic businesses such as a blacksmith shop, a public armory, and a colonial coffeehouse. The on-site Williamsburg Inn and Williamsburg Lodge offer all the amenities of modern hotels, but for a true period flavor, you can stay in historic lodging at the colonial houses.
Historic Yorktown
The key victory of the Revolutionary War was won at Yorktown, which is only a 15-minute drive from Williamsburg on the beautiful Colonial Parkway. Today the historic Yorktown Battlefield is a National Park, and along the village's waterfront, you will find many shops, restaurants, and galleries. While you stroll the streets, you might hear the Fifes and Drums of Yorktown playing classic patriotic tunes.
Shirley Plantation
As the oldest plantation in the state of Virginia (established in 1613), Shirley Plantation has been owned by the same family for 11 generations. The Shirley family continues to operate the plantation, and the site also hosts guided tours that offer a glimpse into life in pre-Independence Virginia.
Busch Gardens Williamsburg
If you want a truly modern experience in this historic town, visit Busch Gardens Williamsburg. This theme park features thrilling roller coasters, family-friendly shows, and world-class shops and restaurants. This year marks the park's 40th anniversary, and there will be special celebrations all season long.
Haymarket Transportation can help you plan a stress-free trip from Washington, D.C. to Williamsburg. We offer educational tour services, Virginia guided tours, and luxurious transportation in comfortable motor coaches. Call us today at 301-778-2007 to start planning your trip!