Skip to Content
Your Guide to D.C. Area Airports
When you are planning a trip to D.C. from far away, one of the first things you'll need to do is book flights. As you'll notice when you start to look at prices and schedules, there are three different airports in the area: Reagan (DCA), Dulles (IAD), and Baltimore-Washington (BWI). Since airport transportation to the city center can be tricky, consult the guide below to decide which airport you should fly into.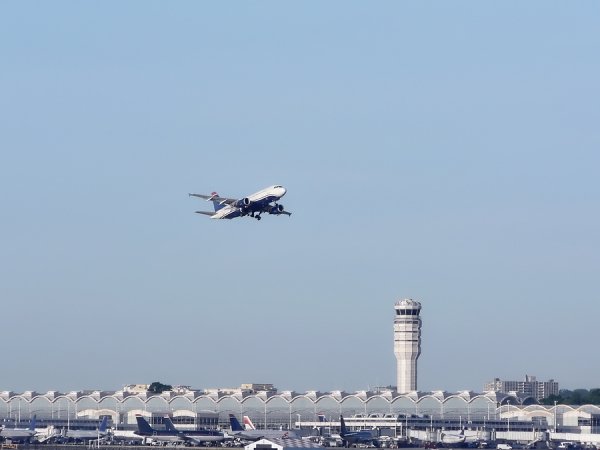 Reagan National Airport
If you have very limited time to spend in D.C., you should fly into Reagan airport. It's located very close to the city center—just across the Potomac River in Arlington, Virginia. On a clear day, landing at Reagan can give you a great view of the entire city, including many of its icons such as the Washington Monument and the National Mall.
Dulles International Airport
This is the region's largest airport, and it receives more international and domestic air traffic than the others. However, it is farther away than Reagan. Dulles is located about 25 miles west of the city center, so it takes at least half an hour to get there. If you are arranging a trip for a large group, such as a school trip, and you fly into Dulles, you'll probably need to hire a charter bus to get everyone into the city.
Baltimore-Washington International Airport
Located about 35 miles north of Washington, D.C. proper, the Baltimore-Washington International airport is the farthest away from the capital. However, it does serve a number of domestic destinations, and depending on pricing, it may be cheaper to fly here and arrange for airport transportation to D.C. than to fly directly into Reagan.
No matter which of the three airports you fly into, Haymarket Transportation can get you from baggage claim to wherever you're staying in D.C., Maryland, or Virginia. We also provide educational tour services and other customized tours in Washington, D.C. Call us today at 301-778-2007 to start making your arrangements.