Skip to Content
A Look at the Advantages of Travelling with a Group
Traveling to discover new places is one of the most rewarding experiences life can offer. You get to see new sights, eat new food, and the best trips oftentimes give you a new perspective. While some circumstances may call for a solo journey, there are a number of benefits of traveling on a group tour that you cannot get by yourself.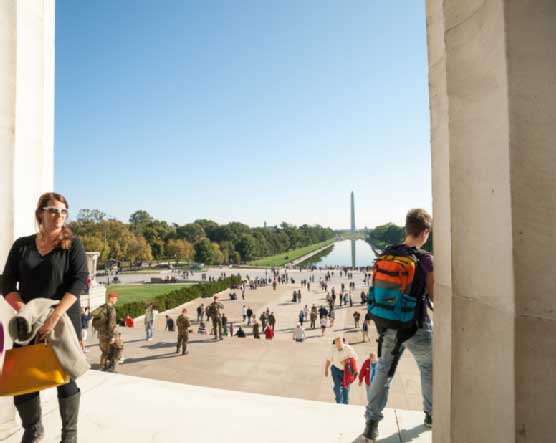 Convenience
One of the biggest advantages of group travel is the substantial amount of convenience that you get. When planning a trip on your own, especially if it involves multiple cities, there are a lot of moving pieces to coordinate. When you are traveling with a group, you typically only need to book your tour reservation, and everything else is taken care of.
Value
Another tremendous advantage is the fact that your money goes a lot farther. Companies that offer group travel excursions receive better rates than most individuals cannot get on their own. This means that you can stay in hotel rooms, gain entry into museums, and more for less money.
Expert Guides
Traveling in a group usually means being led by an experienced tour guide. These aficionados are great sources of information that explain various facets of local history, modern culture, and more. The best ones can also provide recommendations for good places to eat, and sights to see when you are not with the group.
Access to Unique Experiences
Oftentimes, companies that organize group vacations have access to one-of-a-kind experiences that most people cannot get on their own. For example, some tour companies may offer private cooking lessons of local cuisine or exclusive tours of historic sights.
Haymarket Transportation is a leading provider of group travel experiences. We offer bus tours in Washington, D.C., Maryland, and Virginia. Call us at 301-778-2007 or visit our website for more information.