Skip to Content
A Look at the History of Maryland's Fort McHenry
Historic Fort McHenry, just outside Baltimore Harbor, is a popular stop on Maryland guided tours that leave from Washington, D.C. It has stood for more than 200 years, and it played an important part in one of the nation's earliest wars. Read on to learn more about the history of Fort McHenry.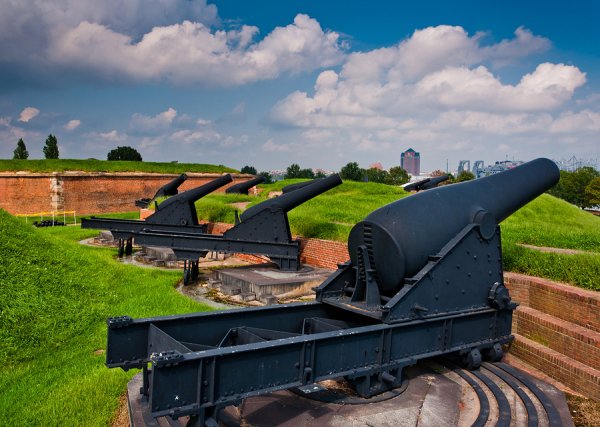 The Building of the Fort
Before the current structure was built, the land where Fort McHenry stands was occupied by Fort Whetstone. The current fort was built between 1798 and 1800, according to plans designed by Frenchman Jean Forcin. The five-pointed star design, featuring a dry moat all around, offered superior defense against infantry attacks. The new fort was named after James McHenry, who served as Secretary of War under Presidents Washington and Adams.
The War of 1812
During the War of 1812, the British attempted to capture Baltimore because the city was a key strategic point. Beginning at dawn on September 13, 1814, British Vice Admiral Alexander Cochrane bombarded Fort McHenry for more than 24 hours straight, attempting to gain access to the harbor, but he was unsuccessful and retreated the next day. Francis Scott Key, who was on a nearby truce ship at the time, composed "The Star-Spangled Banner," now the national anthem of the United States, after witnessing this siege.
The Present Day
In 1925, Fort McHenry was named a National Park. Fourteen years later, it was re-designated as a National Monument and Historic Shrine, the distinction it holds today. It is still managed by the National Park Service, and each year there are multiple public celebrations at the Fort, including those honoring the Defenders of Baltimore and commemorating the composition of the National Anthem.
The best way to plan a trip to Fort McHenry and Baltimore from Washington, D.C. is to schedule a Maryland guided tour with Haymarket Transportation. Our guided bus tours of Baltimore and other historic sites in Maryland, just like our D.C. guided tours, feature comfortable charter buses and knowledgeable guides. Call us today at 301-778-2007 for booking information.