Skip to Content
A New Teacher's Guide to Planning School Trips
Teachers look forward to school field trips just as much as their students. They are great opportunities to get out of the classroom and get the kids truly engaged in the subject material—but only if the itinerary and transportation are planned carefully. Taking the time to plan every aspect of your upcoming fall trip will make it a success, and get your students excited about the class.
Destination
Field trips are often planned as a capstone project to mark the end of a lesson plan, but they can actually be more effective as an introductory lesson. Seeing a battlefield before delving into the lesson material can get kids interested in learning more. Likewise, visiting the U.S. Capitol Building is a great way to introduce lessons on the structure of the government. Look for destinations that align with your curriculum, but are also exciting for kids, such as the International Spy Museum.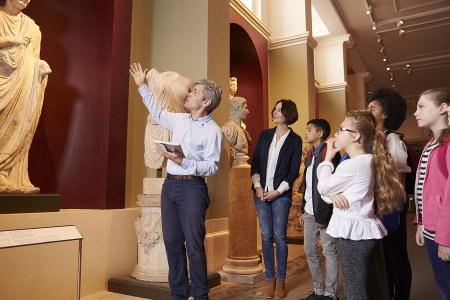 Student Preparation
Even if you're using the field trip to introduce a lesson plan, it's still worthwhile to prepare your students beforehand. Help them get the most out of the trip by letting them know what they are likely to see, and by asking them to write a list of questions to ask the tour guide. Assign a simple project to complete during the trip to ensure student engagement.
Transportation
Teachers often rely on school buses for field trips, but there are a few downsides to this. Charter buses tend to be safer, simply because they're modern, well-designed and driven by carefully screened professionals. School buses are also uncomfortable, particularly for long sightseeing trips. Instead, make a lasting impression as a new teacher by booking a comfortable and air-conditioned charter bus.
Haymarket Transportation has the solution to your transportation problems. Our comfortable, luxurious motor coaches will take your students to their destination in style—and we also offer guided tours of historic locations. Call 301-778-2007 to begin planning a successful school field trip in Washington D.C., Maryland, or Virginia.