Skip to Content
A Visitor's Guide to the Georgetown Neighborhood
Washington D.C. is home to some of the most iconic and historic neighborhoods in America. Georgetown is one of the most visited neighborhoods in all of D.C., and for good reason. Not only is Georgetown beautiful, but it offers everything from museums and historic houses to fine dining and shopping. If you are planning a bus tour of D.C., here are some things to see and do in Georgetown.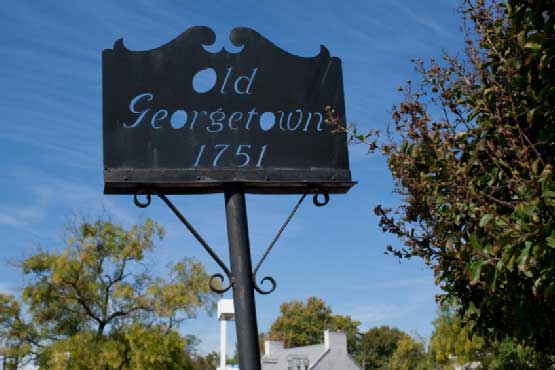 Enjoy a Delicious Meal
If you love food, you'll love Georgetown. With dining option that ranges from casual eateries to five-star restaurants serving local and international cuisine, you'll find a great place to enjoy a delicious meal when you visit Georgetown as part of your bus tour of D.C.
Tour Historic House Museums
Georgetown is one of the oldest neighborhoods in Washington D.C., and it has many interesting historic homes to explore. Old Stone House, for example, is the oldest known private home in D.C. and open to the public for tours. There is also the Tudor Place Historic House and Garden, which was originally owned by the granddaughter of Martha Washington.
Explore the Beautiful Georgetown Waterfront Park
The Georgetown Waterfront is a popular tourist destination, especially with the recent addition of the Georgetown Waterfront Park, a peaceful place to relax and enjoy the shade, flowering trees, and a breathtaking view of the Potomac River. There are also plenty of restaurants and bars along the waterfront that offer outdoor seating during the summer months.
If you want to explore D.C. in style, contact Haymarket Transportation. In addition to our large charter bus rentals, we offer standard and personalized tours of the Nation's Capital in our small-group buses, SUVs, sedans, and limousines. Visit our website to learn more about our charter bus rentals and bus tours in D.C., or call us toll-free at 301-778-2007 to reserve your tour bus or limousine today.