Skip to Content
Answering Common Questions About Historic Jamestown
Virginia played a central role in the very beginnings of the country. Experience its rich history for yourself with a sightseeing tour through historic Jamestown. Connect with a professional guided tour company in Virginia to get the most out of your group's excursion. Your licensed guide will give you the insider's scoop on what to see and what to do while you're there.
When Is the Best Time to Visit?
This historic site is open daily, all year-round (except for certain holidays). Each year, historic Jamestown hosts a schedule of special events. These can vary from year to year, but you can usually expect special programs for kids, living history events, commemorations, and special programs on daily life in colonial times. Consider planning your visit to coincide with the event that interests you most.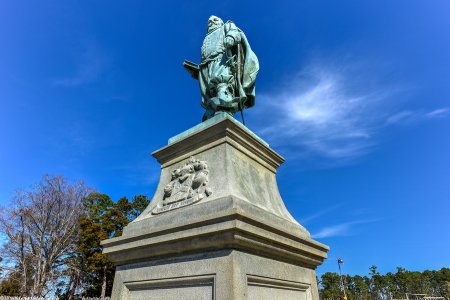 What Should I Bring?
Wear comfortable walking shoes and bring sunscreen. If you visit during the summer, bring insect repellent. There are snack and beverage vending machines available on the site, but you'll probably want to bring a water bottle. Don't forget your camera!
What Are the Must-See Sites in Historic Jamestown?
Start at the Visitor Center, which you'll find across the causeway. Here, you can view the introductory exhibit and movie. They give you the background information you'll need to fully appreciate the rich history of this island. Nature lovers can catch a glimpse of the two nesting pairs of Bald Eagles. And of course, on your guided tour, you'll learn all about the first permanent English settlement. Before you leave, stop by the Glasshouse and Glasshouse Gift Shop—a nonprofit entity. See the glass artisans make beautiful vases, pitchers, and the famous green glass wine bottles of Jamestown.
Is Picnicking Allowed in Historic Jamestown?
Jamestown is part of the National Park System, and no picnicking is allowed anywhere on a designated historic site. However, there are picnic tables available for use in the parking area. Or, you can consult your tour guide regarding good dining options.
The best in educational tour services in Virginia is just a phone call away. Haymarket Transportation Inc., available at 301-778-2007, invites your group to explore historic Jamestown with our knowledgeable and friendly guides. We offer exciting experiences for school field trips and private groups alike!