Skip to Content
A Look at Our Different D.C. Guided Tour Options
Here at Haymarket Transportation Inc ., it's our mission to give our guests the experience of a lifetime when they tour our nation's capital. Our guided tours in D.C. are led by licensed professionals who know how to make history come alive in a fun and educational way. Book one of our luxury charter buses for your group, and then relax while we handle the planning for you.
Evening Twilight Tour
Experience the capital's "Monuments by Moonlight" on our Evening Twilight Tour. From within our luxury motorcoach, your group can view the Watergate Hotel, the Pentagon, and historic Ford's Theatre, where President Lincoln was shot while enjoying a performance of "Our American Cousin." Our tour guides will invite you to disembark from the motorcoach to visit these distinguished memorials:
Vietnam Veterans Memorial
Korean Memorial
Lincoln Memorial
Iwo Jima Memorial
World War II Memorial
Jefferson Memorial
You'll also have the opportunity to visit the White House and the U.S. Capitol Building.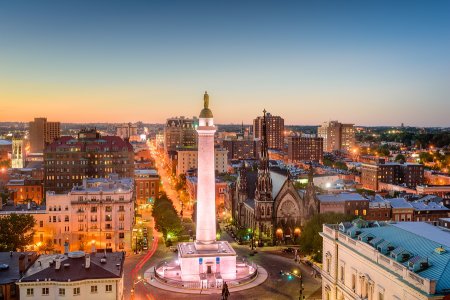 Mount Vernon Tour
History enthusiasts and school groups love our Mount Vernon Tour, which includes an excursion through Old Alexandria. You'll visit President George Washington's Mount Vernon Estate, including the Donald W. Reynolds Museum and Education Center. You'll also have the opportunity to pay your respects at Arlington National Cemetery. Here, you'll witness the Changing of the Guard and visit the gravesites of President JFK, and Ted and Robert Kennedy.
Presidential Tour
Haymarket Transportation Inc.'s Presidential Tour is an all-inclusive experience. Sit back and relax while our entertaining and educational guides show you these must-see attractions:
Washington Monument
National Gallery of Art
Freedom Plaza
National Archives
Smithsonian Museums
The Pentagon
You can stretch your legs off the motorcoach while you explore these sites:
U.S. Capitol
White House
FDR Memorial
Lincoln Memorial
Iwo Jima Memorial
Vietnam, Lincoln, and Korean Memorials
If you have any questions about any of our recommended day trips in Washington, D.C., you can speak with a friendly staff member at 301-778-2007. Haymarket Transportation Inc. also provides customized tours. If there's an attraction you want to see that isn't on a standard tour, just let us know and we'll be pleased to accommodate your wishes.