Skip to Content
Arranging Transportation for Your Event Attendees
There are many ways you can arrange the transportation of your event attendees. Whether they are attending a wedding, a corporate event, or are from out of town, it is best to make sure your transportation is established in advance, and your attendees know the plan.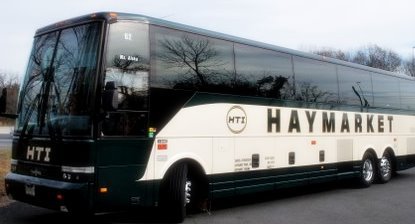 When you determine where and when your event will be, call your local transportation company to make reservations. Communicate where your attendees will be arriving from so the company can arrange airport or hotel transportation. If you do have out-of-town guests or attendees, consider booking a sightseeing tour for the pleasure of your guests. These many forms of transportation will make your event guests feel appreciated.
Trust Haymarket Transportation for all of your wedding transportation and event coordination near Washington, DC, Virginia, and Maryland. We specialize in all forms of transportation, whether you need a charter bus for a school field trip or employee shuttles. Reserve your event transportation a 301-778-2007.