Skip to Content
Family-Friendly Day Trips Around DC & MD
There are countless sites, museums, and zoos for families to visit around Washington, D.C., and Maryland. The National Zoo, the National Mall, and Thomas Jefferson's Monticello residence are just a few family-friendly locations that everyone will enjoy on Maryland or D.C. guided tour. Here is a closer look at these memorable, family-friendly day trip ideas: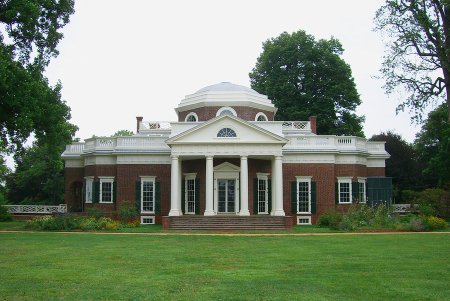 Thomas Jefferson's Monticello
The former residence of the United States' third president is one of the key sites on a Virginia guided tour. It is an expansive location with a cemetery—where Jefferson is buried—the house, and the surrounding grounds. Families can book a tour to explore Monticello and learn more about one of the United States' most famous presidents and Founding Fathers.
Brookside Gardens
Get back to nature at Brookside Gardens. This 50-acre expanse includes a butterfly garden, an aquatic garden, and a Japanese-styled garden. Families can visit the horticultural reference library and two conservatories to learn about plants and gardening year-round.
National Aquarium
The National Aquarium is located in Baltimore Harbor, and it is home to almost 20,000 different aquatic specimens. There are films, natural exhibits, overnight experiences, and customized tours to create a memorable day trip for the entire family.
National Zoo
The National Zoo lies in the center of Washington, D.C. down the street from the National Mall. This free-entry zoo covers over 150 acres of land and is host to more than 1,500 animals. It is the perfect family-friendly day trip.
National Mall
The National Mall in Washington, D.C. is one of the most iconic locations in the country. There are several free museums and monuments to visit, including many Smithsonian museums, the Washington Monument, and the Lincoln Memorial. This visit is worth more than a day trip, but it is still possible to see many famous sites.
Experience these sites and more with Haymarket Transportation's day trips serving Washington, D.C., Maryland, and Virginia. We provide a multitude of customized tours for all types of travelers. Please call us at 301-778-2007 to learn more.