Skip to Content
Historical Sites to See in Richmond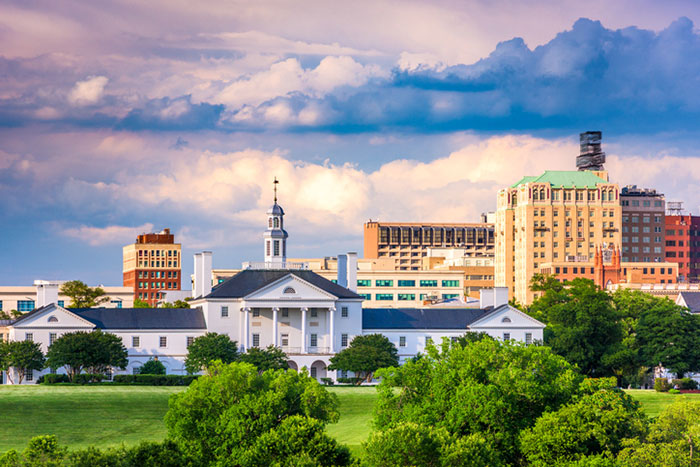 Richmond is an exciting and engaging destination for a charter bus trip to Virginia. The city is packed with both Southern charm and history, and it's compact enough to explore in a short period of time. As the capital of the Confederacy during the Civil War, Richmond has a wealth of landmarks from that time period, but the city also boasts a great deal of history from Colonial days. Here are some of the sites you may want to put on your itinerary during a Richmond, Virginia guided tour.
Historic St. John's Church
Located in the Church Hill neighborhood of Richmond, Historic St. John's Church welcomes visitors daily. It was in this church that Patrick Henry gave a speech urging for the end of Colonial rule in which he delivered his famous line, "Give me liberty, or give me death." You can stroll the grounds of the church and go inside to sit in the seats where the crowd listened to Henry's speech. The church also offers re-enactments of the speed throughout the day.
Museum and White House of the Confederacy
The Museum and White House of the Confederacy have the largest collection of artifacts from the Confederacy in the country. The museum presents the history of the Civil War from all angles. There are military re-enactments on the grounds as well. The attraction is not a monument to the Confederacy but rather a historical examination of the period.=
Edgar Allan Poe Museum
Richmond was Poe's hometown. His original house was destroyed in the early 1900s to widen a street, but it has been painstakingly restored nearby and now houses the museum. It has the most extensive collection in the world of Poe material and is a mecca for people from all over the world.
Haymarket Transportation offers Virginia guided tours across the state, including to the capital of Richmond. Dial 301-778-2007 to book a guided tour or charter a bus with us to explore Virginia, D.C., Maryland, and beyond.