Skip to Content
Checking Out Our Charter Bus Fleet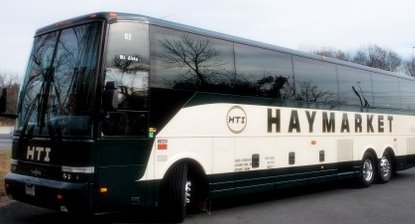 At Haymarket Transportation, we offer reliable and professional charter bus service in Washington, D.C., Maryland, Virginia, and beyond. Whether you're looking for a guided tour for a field trip or wedding transportation for your guests, you'll find the vehicles you need in our fleet.
Our charter buses are top quality vehicles designed with the comfort of our passengers in mind. Our vehicles are clean, well-maintained, and always the right temperature inside, no matter the season. They're ideal for accommodating large groups for sightseeing tours, shopping trips, casino weekends, and much more. Our knowledgeable tour guides are available to help you get the most out of your experience.
From charter buses to vans, shuttles, and luxury SUVs, you will find the right vehicle for your needs in the fleet at Haymarket Transportation. Call us to discuss your needs for transportation in the Washington, D.C. area, and we'll help you choose the right vehicle at the right price. Dial 301-778-2007 for more information.