Skip to Content
Planning Transportation for Your Wedding
It's easy to get so caught up in the excitement of picking a cake and selecting the flowers that you overlook one important aspect of planning your wedding: transportation. Whether you only need to worry about getting yourself and your new spouse around on the day of your wedding or you need to make transportation arrangements for all of your guests, figuring out transportation plans in advance can save you from a logistical nightmare on the day of your ceremony. Keep these tips in mind when making wedding transportation arrangements: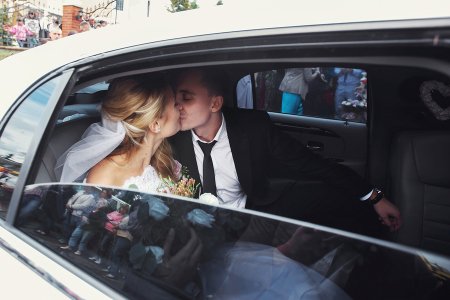 Decide Who Needs a Ride
Typically, transportation to the wedding venue should include the event VIPs: the bride and groom, the wedding party, parents, and siblings. However, you may also wish to arrange group transportation, such as a charter bus, for wedding guests. This can be helpful if most of your guests are staying in a hotel where you have a block of rooms or if the venue isn't easily reached by car or public transportation. Arranging transportation for as many of your guests as possible also alleviates concerns about people driving home after drinking at the reception.
Determine How Many Rides You Need
In addition to deciding who gets a ride, you have to decide how many rides everyone needs. Do you only want to provide transportation to the wedding venue, or do you want to provide post-reception rides as well? If your ceremony and reception are at different venues, then you will likely need to provide transportation between the two. The number of rides you need to arrange can impact the kind of transportation you choose.
Book Your Transportation in Advance
Like all things to do with wedding planning, booking early is a smart strategy. You'll have the flexibility to get the exact vehicles you want before other engaged couples start reserving their own wedding day transit.
Haymarket Transportation makes wedding transit easy with limos, charter buses, and more. Our team will work closely with you to ensure your transportation in Washington, DC, and other Mid-Atlantic locations go smoothly. Call us at 301-778-2007 to start planning.