Skip to Content
What to Expect When You Tour Mount Vernon
George Washington's Mount Vernon home is situated on beautiful grounds that are ideal for exploration. For history buffs, this makes a perfect day trip from Washington, DC, and with everything from a distillery to a farm on-site, there is something for everyone to enjoy. As you plan your Mount Vernon tour, this advice will help you make the most of your day.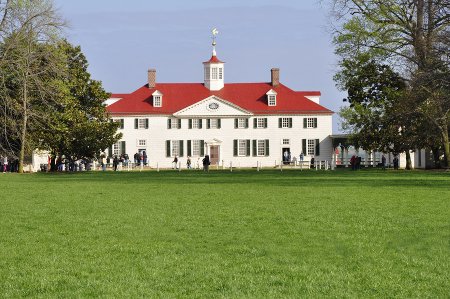 Make Use of the Orientation Center
All guests enter Mount Vernon through the Orientation Center. Your bags will be searched before you can tour the property. After that, be sure to make use of the resources in the Center before you begin exploring. The staff in the Orientation Center can provide maps and valuable information about touring the grounds. There is also a brief film you can watch to give context to the property, as well as a beloved attraction called Mount Vernon in Miniature. The Orientation Center is also a perfect place to go to the bathroom before you start exploring.
Tour the Mansion
There is a short, guided tour of the mansion itself. Photos aren't allowed to be taken inside, but you can take pictures from the porch. Ask questions during the tour, as your guides are there to help you understand the significance of the different rooms and the pieces you are seeing. Outside of the mansion, you can explore the backyard and visit the tombs of Washington and his family members.
Make Reservations for a Meal
A food court on-site allows for a quick bite, but there is also a restaurant with a Colonial-inspired menu. The restaurant gets very busy, so reservations are recommended. Outside of the dining area, you will find Pioneer Farm and the Gristmill & Distillery. You can even pick up a bottle of rye made from Washington's own recipe.
Plan your Mount Vernon tour with convenient transit from Haymarket Transportation. We offer a variety of customized tours and charter buses, including school trips and day trips in Washington, DC. Schedule a trip today by calling 301-778-2007.