Skip to Content
Planning Your Washington D.C. Girls' Weekend
If you're looking for a fun destination for your next girls' weekend, consider Washington D.C. The city has a variety of opportunities, from history to shopping to world-class cuisine. Leave your cars at home and enjoy convenient transportation with the help of Haymarket Transportation Inc. Here are some tips for having a great time catching up with the girls in D.C.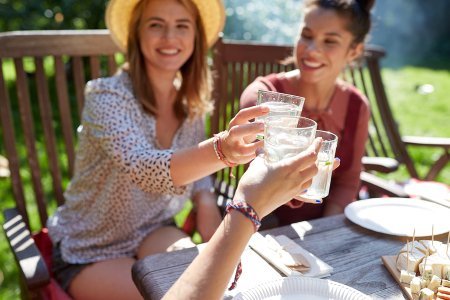 Explore History by Day
You could spend days exploring all of the historical landmarks in Washington, D.C. Take in as much as you can in your short window by taking a sightseeing tour led by a knowledgeable, local guide. Your tour can be customized to meet your specific interests and needs, and you can choose to spend time at some locations while just riding past others. Thanks to your guide, you'll find all of the sights you might miss on your own, and you won't have to fight traffic or try to navigate public transportation to do it.
Enjoy the Local Food Scene at Night
D.C. is home to some of the world's best restaurants, and there is something for every taste. Whether you want upscale French food or casual barbeque, you'll find a restaurant that will suit your needs. Consider restaurant hopping for drinks, dinner, and dessert so you can get a taste of more than one place. Skip parking and taxis and let a limo take you out on the town.
Bag Some Bargains
Washington D.C. is in close proximity to a number of different outlet malls, so scout out some of the options and let Haymarket Transportation Inc. arrange a trip for you. You won't have to worry about finding directions or lugging your bags across the parking lot since your transportation can drop you off and pick you up right at the curb.
Haymarket Transportation, Inc. can play a central role in making your Washington D.C. girls' weekend a success. Let us help you put your itinerary together today. Call us at 301-778-2007 to learn more about our Washington D.C. transportation services.