Skip to Content
Take advantage of your charter bus rental by exploring the best that the area has to offer. Maryland is a beautiful state with interesting natural foliage and plenty of history. Keep reading to learn more about some of the top spots for sightseeing in Maryland: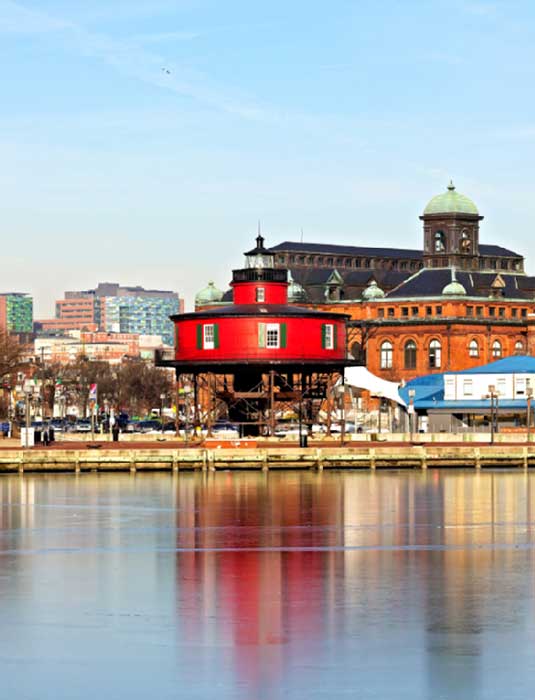 Explore the Mountains
Although a lot of people imagine the flat land and ocean shores when they think about Maryland, there are actually a lot of mountain trails that help you enjoy nature at its finest. No matter what time of year you take a bus tour, there is always something fun to do in the mountains. Make sure you pack what you need to safely enjoy the mountains of Maryland.
Check Out the Eastern Shore
If you are more interested in spending time on the seashore, the Eastern Shore is the spot for it. As one of the most popular attractions in the state, the Eastern side of the Chesapeake Bay is full of quaint historic towns, stunning beaches, and plenty of natural beauty that serves as the ideal background for pictures.
Eat Some Seafood at Baltimore Inner Harbor
Baltimore Inner Harbor offers plenty of opportunities for sightseeing as you walk through the various docks. Whether you want to do some shopping, try some famous local seafood, or just enjoy the view of the boats on the water, this is a must-see on your Maryland sightseeing tour.
C & O Canal National Historic Park
The Chesapeake & Ohio Canal is a national park with plenty to offer. Take a stroll along part of this 184.5-mile path to see nature and historical aspects that date all the way back to the 18th and 19th centuries. The park has beautiful scenery throughout the year.
Haymarket Transportation is here to help you find the ideal transportation for your next sightseeing trip. Whether you need a charter bus or a motor coach rental in Maryland, Northern, Virginia, or Washington, D.C., we can provide it for you. To learn more about our fleet or our bus tours, visit us online or call 301-778-2007.