Skip to Content
Sites to Explore at the Arlington National Cemetery
Arlington National Cemetery has a rich and multi-faceted history in America. It originally belonged to George Washington Park Curtis, the adopted son of George Washington. Curtis passed it down to his daughter Mary Anna Randolph, the wife of famous military officer Robert E. Lee, and they proceeded to leave the property at the beginning of the Civil War. As casualties began to rise, it became an honored cemetery for the federal troops to bury soldiers and former slaves. Today, seeing the sites at Arlington National Cemetery remains a worthwhile trip for anyone visiting Washington, D.C., or the surrounding area.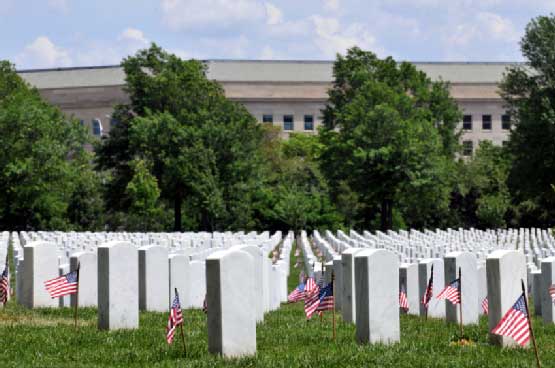 The Gravesite of John F. Kennedy
Upon his tragic assassination in Dallas in 1963, many thought the 35th President of the United States would be buried in his native state of Massachusetts. However, his wife Jacqueline Kennedy stated, "He belongs to the people." His body was subsequently buried on federal property, so Americans could have access to it. In honor of his duty, an Eternal Flame was lit at his grave that still burns today.
Tomb of the Unknown Soldier
Another important site is the burial location of an unidentified American soldier from World War I. In 1921, the body of an unknown American soldier was taken from France and buried here. The single grave stands as a symbol to honor all of the unidentified men and women who died in the war. This site also contains tributes to the unknowns of World War II, Korea, and Vietnam. While you are here, you can watch the symbolic Changing of the Guard ritual.
Memorial Amphitheater
Arlington's Memorial Amphitheater is considered by many to be the official location for ceremonies that honor military service members. Mostly made from Vermont-quarried Danby marble, it is a beautiful site to visit on your trip to the Arlington National Cemetery.
If you are planning a trip to Virginia, Maryland, or Washington, D.C., look no further than Haymarket Transportation for all of your traveling needs. Call us at 301-778-2007, or visit our website today to see how we can help you. We provide charter buses, motor coaches, and other services to help make your visit great.