Skip to Content
Spending a Day in Old Town Alexandria
Old Town Alexandria was founded in the mid-1700s. Since then, it's become a dynamic town that hosts plenty of historic sightseers, foodies, shoppers, and art lovers. There's always something to do in Old Town Alexandria. Consider booking a guided tour of this popular Virginian town. You'll get the inside scoop on the must-see attractions, and your licensed tour guide will help you get the most out of your day trip.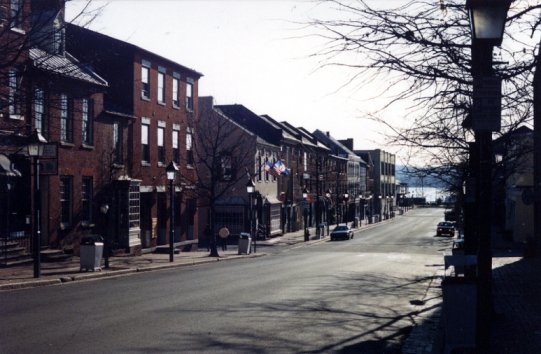 Take in the Waterfront Views.
If you only have a day to spend in Alexandria, you won't regret strolling along the waterfront. You'll have an exceptional view of the monuments in D.C. Enhance your experience with a cruise aboard the Potomac Riverboat Company and cap off your visit with lunch at one of the acclaimed waterfront restaurants.
Visit the Museums in Market Square.
Stop by the Alexandria Visitor Center and purchase an inexpensive Key to the City museum pass. This gives you access to eight historic sites, including the George Washington National Masonic Memorial, The Lyceum, and the Alexandria Black History Museum. As soon as you leave the Alexandria Visitor Center, you can find three of these historic sites within one block: The Carlyle House, Gadsby's Tavern Museum, and the Stabler-Leadbeater Apothecary Museum.
Enjoy Fine Dining at Historic Locations.
Old Town Alexandria has seen dramatic growth in its restaurant sector in recent years. Take advantage of this growth by choosing from restaurants hosed in various historic buildings, including the Columbia Firehouse, which was formerly the 1871 Columbia Steam Engine Fire Company. You could also head over to the Virtue Feed & Grain, which is a former feed store.
Explore Old Town Alexandria's Boutiques.
Locally owned boutiques add to the charm of Old Town Alexandria. Go antiquing and shop for souvenirs for your family and friends back home. You'll find a surprising mix of high fashion, imaginative home décor, and artisan jewelry.
Book your next sightseeing tour in Virginia with Haymarket Transportation Inc. Our educational tour services are popular among schools and private groups because of the in-depth knowledge and enthusiasm of our licensed tour guides. Get in touch at 301-778-2007.