Skip to Content
Spotlight On Convention Transportation
When you are planning your company's next big retreat or convention, you need to account for transportation. Whether you are responsible for a few dozen employees, or you need to account for hundreds of employees, efficient convention transportation will only serve your corporate retreat for the better.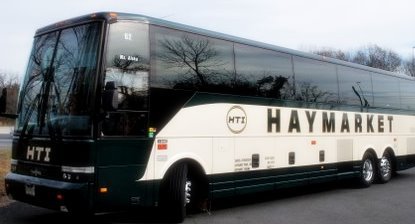 Corporate transportation can mean a variety of services for your business. If you need to transport several people into a convention center, consider hiring a fleet of passenger buses to accommodate everyone. Maybe you are rewarding your supervisors with a sightseeing tour or night out on the town. Passenger vans and limousines can comfortably transport a large group wherever you desire.
Remember to do your research and book well in advance for your event. Especially if you are planning a large corporate convention, you need a smooth and efficient transportation company that will accommodate everyone and provide you with comfortable and quick service.
There is only one name in the business of convention transportation near Washington, D.C., Maryland, and Virginia— Haymarket Transportation. We seek to provide our clients with exceptional experience in tours and transportation. Call us at 301-778-2007 for your free quote today.