Skip to Content
Spotlight on Fort McHenry
The birthplace of "The Star-Spangled Banner" is a popular destination spot along Maryland guided tours. These charter buses often stop at Fort McHenry and the surrounding park area to give visitors a brief taste of one of the most famous spots in American history. Here is a closer look at Fort McHenry: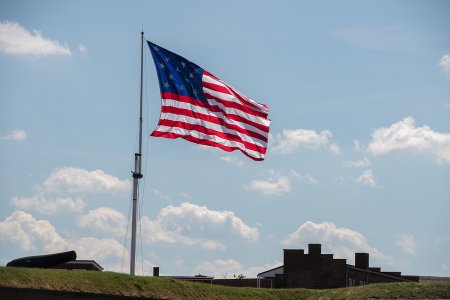 Fort McHenry was first built in 1798 and performed its duty for well over a hundred years until it became a national park in 1925. The fort survived the War of 1812 and the Civil War, as well as other wars and occupations. It was in September 1812 that Francis Scott Key saw a flying American flag over the fort and came up with the idea of "The Star-Spangled Banner." This song and the fort in which it was penned have both survived the test of times, making Fort McHenry a popular tourist destination.
Call Haymarket Transportation for a full list of our customized tours and Maryland guided tours in Maryland, Virginia, and Washington, DC. With our transportation services, we can take customers for day trips or longer.