Skip to Content
Top Reasons to Choose Charter Bus Travel
If you are considering charter bus travel, then you are probably looking for a more relaxing and enjoyable trip. Free from the stresses of figuring out transportation and planning itineraries, you can sit back and enjoy the ride! Here are some of the top reasons people choose charter bus travel.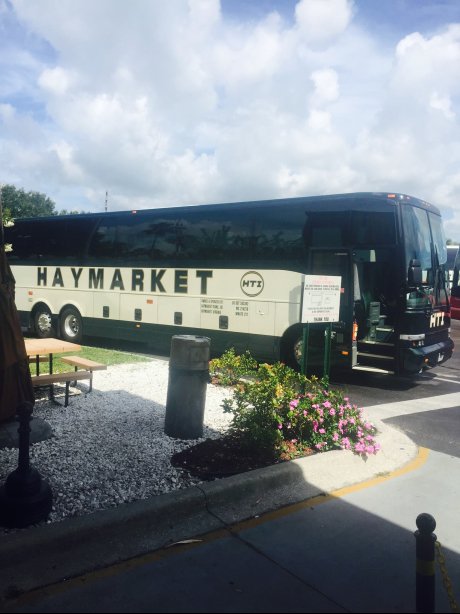 Enjoying the Scenery
By having an experienced bus driver at the wheel, you can enjoy a sightseeing tour without having to keep your eyes on the road. Moreover, that scenery is guaranteed to be the best around because your driver knows the optimal routes and most beautiful views to show you.
Riding Safely
The experienced drivers of charter buses are trained to drive in all kinds of weather and traffic. They will keep you and your family safe while navigating through exciting cities like Washington, D.C. You can focus on enjoying your time with friends and family instead of finding directions and traversing unfamiliar roads.
Helping the Environment
According to a study done by the American Bus Association Foundation, bus travel is the most environmentally friendly motor-based travel. Traveling by bus reduces energy use and carbon emissions more than any other mode of transport, including vanpool, light rail, and air travel. So while you enjoy the benefits of charter bus travel, so does the planet.
Avoiding Stress and Staying Relaxed
You will never have to worry about finding the airport or the nearest parking to a destination when you choose a charter bus. A charter bus will pick you up and drop you off right where you need to be. Also, there is no need for long lines or checking luggage since you simply get on the bus and have your bags stowed conveniently with you.
From guided bus tours to airport transportation near Washington, D.C., charter bus travel with Haymarket Transportation is the way to go. Call us now at 301-778-2007 for more information about our extensive charter bus fleet. We will find the perfect travel option for you and your trip!