Skip to Content
Spotlight on Our Mount Vernon Estate Tour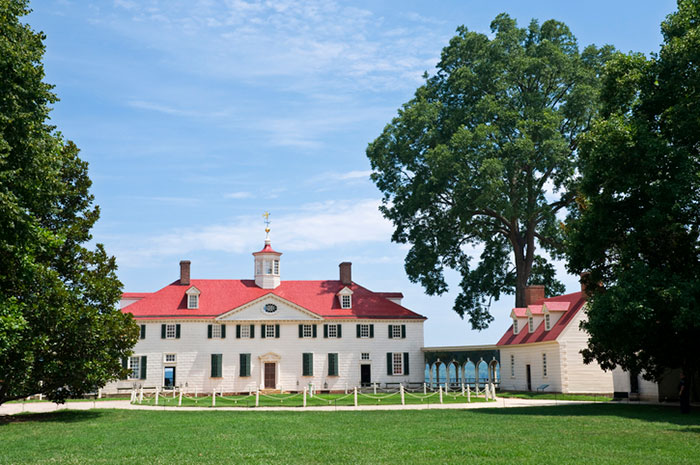 One of the most beautiful places to visit near Washington, D.C. is the Mount Vernon Estate. It was home to President George Washington and his wife, Martha. The estate is located in Mount Vernon, Virginia near the shores of the Potomac River. The best way to see everything that the estate and surrounding area has to offer is to book a guided tour. Haymarket Transportation is pleased to offer an engaging Mount Vernon Tour, which is fun for all ages.
Touring Old Town Alexandria
The Mount Vernon Tour begins with a visit to Old Town Alexandria. It's a charming riverside city with cobblestone streets, red brick sidewalks, and lush shade trees. Old Town Alexandria is an enchanting destination that offers much to do and see. It boasts over 200 independent boutiques and restaurants. Old Town Alexandria is also home to a number of excellent museums, including the Alexandria Black History Museum and the National Inventors Hall of Fame and Museum. On Haymarket Transportation's tour, you'll see Robert E. Lee's boyhood home, George Washington's house in town, and the church where both Washington and Lee worshipped.
Exploring the Mount Vernon Estate
The Mount Vernon Estate is located near Old Town Alexandria. You'll disembark to explore the beautiful gardens, mansion, and outbuildings. Washington himself supervised the extensive renovation of the original home. Washington also designed the landscape and planned the gardens, which provided fresh vegetables and fruits for his table. On your tour, you can visit the burial site of Martha and George Washington. You can also explore the hundreds of original artifacts at the onsite museum.
Visiting Arlington National Cemetery
The Mount Vernon Tour concludes with a visit to Arlington National Cemetery. You can pay your respects at the burial sites of John, Robert, and Ted Kennedy. You will also witness the famed Changing of the Guard at the Tomb of the Unknown Soldier. Each Tomb Guard Sentinel is specially chosen and meticulously trained. It is considered among the highest of honors to guard the Tomb of the Unknown Soldier.
Get in touch with Haymarket Transportation today to begin planning your day trip to the Washington, D.C. area. Our Mount Vernon Tour in Virginia is among our most popular educational trips, and we look forward to sharing our nation's history with you. Call 301-778-2007 to talk to a knowledgeable tour planner.