Skip to Content
Take a Look at Our Many Transportation Services
Haymarket Transportation offers a multitude of services ranging from wedding transportation to customized tours to event staffing. All of these services and more are staffed with dependable, knowledgeable, and helpful employees of Haymarket Transportation. Learn more about Haymarket and our many services by reading below.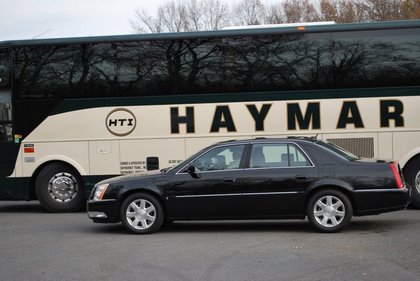 Guided Tours
Haymarket offers several tours throughout Washington, D.C., Virginia, and Maryland. These sightseeing tours take guests to famous and historical locations throughout these popular destinations. For example, some D.C. guided tours take guests to various monuments, such as the White House and the Lincoln Memorial. Guests can also reserve private tours or customizable tours.
School Field Trips
Field trip transportation can include overnight and day trip destinations to areas in Virginia and Maryland, as well as Pennsylvania, New York, and Massachusetts. These memorable destinations can broaden students' educations and experiences. Haymarket can also handle all of the field trip planning so teachers, chaperones, and students can sit back and enjoy the trip.
Wedding Transportation
Whether wedding transportation is for the bridal party, the guests, or everyone in attendance, Haymarket can deliver. We have an extensive fleet of limos, charter buses, SUVs, and other vehicles to accommodate any type of wedding. Haymarket also offers airport pickup and private tours for out-of-town guests.
Event Staffing
In addition to a full list of transportation services, Haymarket also offers event coordination and event staffing. When a client is planning a special event—whether it is a corporate event, reunion party, or a wedding—he needs competent staff to direct guests, maintain crowds, and act as wait staff. Haymarket employs professional and dependable staff members for any type of event.
Trust Haymarket Transportation to fulfill any needs or services, such as employee shuttles or on-site staffing near Virginia, Washington, D.C., and Maryland. We are a full-service transportation company, meaning we can help with all aspects of event and trip planning. Please call us at 301-778-2007 to learn more about our many services.