Skip to Content
The History Buff's Guide to Virginia
Virginia marks the beginning of the American colonies, which would go on to become the United States of America. With a Virginia guided tour, you can discover some of the most important sites of early American history and discover facts that you did not know about these historical gems. Let's take a closer look at the must-see spots for any history lover visiting Virginia.
Jamestown
When England established its first American colony, Jamestown was founded in 1607. One of the most integral cities in what would eventually become the United States still stands today as a historical replica. "Historic Jamestowne" is a settlement where visitors can come to see history as it was lived with life-sized reenactments and recreations of buildings and ships from that time. Anyone looking to take a step 400 years back in time should take a day trip to Jamestown.
Williamsburg
Once deemed the Capital of the Virginia Colony, Williamsburg has had a long history. It became the Capital in the late 1600s after Jamestown was burned to the ground. Williamsburg held the title until the Revolutionary War broke out in 1776 when Virginia's Governor Thomas Jefferson moved the capital to Richmond. Now known as the Revolutionary City, Williamsburg boasts 301 acres of original homes and shops that have been reconstructed. The city often holds reenactments detailing the political struggle many went through during the Revolutionary War. Visitors also have the opportunity to see daily life and various battle reenactments.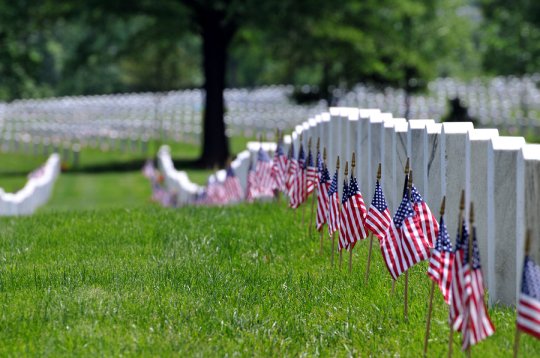 Arlington National Cemetery
Located in Arlington, VA, Arlington National Cemetery is a must-see on any sightseeing tour. As one of the oldest national cemeteries in the country, Arlington National Cemetery includes graves from soldiers in the Civil War and more than 400,000 other veterans, active duty service members, and their families.
Experience the rich history of Virginia with a Virginia guided tour by Haymarket Transportation. We love to show locals and tourists alike what makes Virginia so great with customized tours in Virginia, Maryland, and Washington, DC. We are available for your call at 301-778-2007.