Skip to Content
Tips for Planning Your Corporate Seminar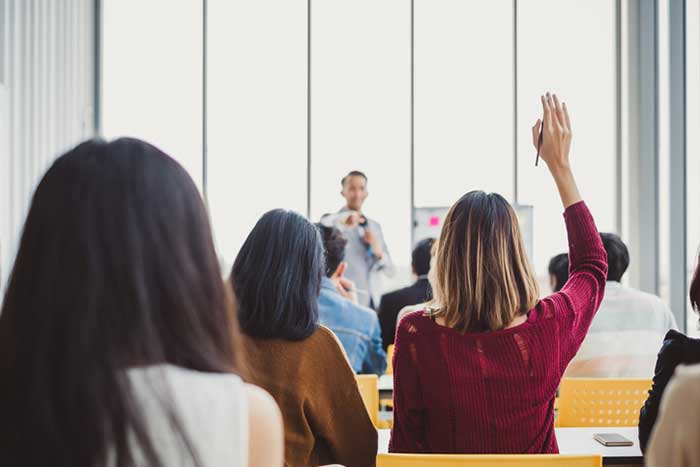 Corporate seminars allow you to let you inform your team about the state of the industry, new businesses and projects, new opportunities, and much more. They're also helpful for launching products and services and networking with other people in your field—and even other people in your own company with whom you haven't had a chance to connect with. If you're in charge of planning a corporate seminar, there will be a lot of activities for you to juggle, from hiring event staffing to set up transportation for your panel members. These tips will help you get through the planning process smoothly.
Know Who Your Audience Is
Catering to your audience is important to have a successful event, so make sure to understand exactly who will be attending your seminar. Are your attendee's most promotional team from companies, people who are attended the event to learn, or top-level leaders hoping to a network? Knowing who is likely to be in the audience will help you make decisions about what kinds of events to plan, how to set up space, and much more.
Secure Speakers in Advance
The last thing you want is to have a large group of people who are signed up to attend your seminar and no one to speak to them. Although you don't have to have your seminar packed with speakers for the duration of the event, be sure that any speakers you do decide to have been booked well in advance, so you can get the people you want without scrambling at the last minute.
Make Attending Convenient
You will attract more attendees and get more people to come back again next year if attending is convenient. This means things like booking blocks of hotel rooms, providing transportation to the venue, and food and drinks on site.
Haymarket Transportation can be part of making your seminar a success. We offer transportation and event staffing in Washington, D.C. for events of all sizes. Call us today at 301-778-2007 to discuss your event's needs and learn more about how we can help.