Skip to Content
Top Attractions for Your Trip to Atlantic City
Atlantic City is one of the most iconic vacation destinations on the East Coast. With its beaches, boardwalks, and casinos, Atlantic City has events and activities that will please every traveler. When you book a charter bus for your trip to Atlantic City, you will be able to take in all of the sights and experiences that this seaside New Jersey town has to offer. To help you plan your next Atlantic City vacation, here are some must-see attractions to check out during your visit.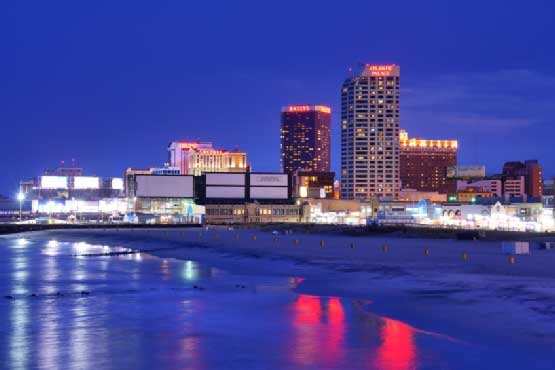 Absecon Lighthouse
Absecon Lighthouse is a classic symbol of the Atlantic City shoreline. This historic lighthouse was originally constructed in 1854 and recently received a complete renovation in 1999. Located on the north end of Atlantic City, Absecon Lighthouse offers 2 acres of beautiful grounds and an informational museum. From the top of the lighthouse, visitors can take in a 360-degree view of the coastline.
Atlantic City Boardwalk
The Atlantic City Boardwalk is perhaps one of the best-known features of the city. When visitors stroll along the boardwalk, they will have access to all of the famous hotels, shopping destinations, and restaurants. At the Garden Pier, visitors can visit cultural attractions, such as the Atlantic City Historical Museum.
Atlantic City Art Center
If you are interested in viewing some fine art during your trip, you will definitely want to explore the Atlantic City Art Center. This notable art center is located along the Garden City Pier on the boardwalk. Inside the center, visitors can take in some renowned works from masters from around the region.
To start planning your trip to Atlantic City, contact Haymarket Transportation. We offer charter bus rentals and motor coach rentals for a variety of locations throughout the East Coast, including Northern VA, DC, and Maryland. In addition, we also provide bus tours of iconic destinations, such as Washington DC. For more information about the tours and services that we have to offer, call us at 301-778-2007.