Skip to Content
What Are the Benefits of Providing Transportation to Your Event?
If you're holding a wedding, and you have a number of guests coming in from out of town to attend, you may want to consider providing wedding transportation. Part of being an excellent host is providing hotel transportation to and from your guests' hotel to the rehearsal dinner, wedding, reception, and any other wedding events that you want them to attend. Here are some more benefits of offering wedding transportation.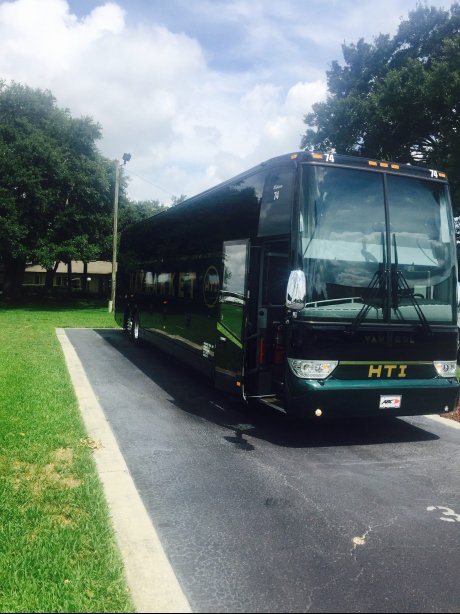 Make Sure Guests Show Up On Time
If you have guests that are notoriously late, you can ensure that they show up on time to each wedding event by providing convenient wedding transportation. This is particularly useful for your wedding party, who may need to be at several different wedding events on time. You can help your wedding party stay calm, relaxed, and refreshed by proving a charter bus or limo service to and from your wedding events.
Keep Everyone Safe
Wedding transportation can help everyone stay safe while celebrating your happy event. If your guests will be drinking alcohol at your rehearsal dinner or wedding reception, it's best to provide a sedan service or limo service to transport your guests to and from the events. Rather than risking your guests getting a DUI or having a dangerous accident, you can allow them to party and have fun, while staying safe.
Help Out of Town Guests Navigate
When guests travel long distances to attend your wedding, you should do everything you can to make their trip to your wedding venue and reception easy and convenient. If all of your guests are staying at the same hotel, you can easily provide a charter bus or hotel transportation to ensure that they don't have to navigate unfamiliar streets and stress over traffic.
At Haymarket Transportation, we provide full-service wedding transportation in Washington, D.C., to help make your wedding the most memorable event of your life. You can choose between our elegant limo service, our charter bus service, or our comfortable, luxurious private sedans. For more information, call us today at 301-778-2007.