Skip to Content
What to Expect When You Use Our Wedding Shuttle Services
You want to make sure everything goes exactly the way you imagined when your wedding day arrives, so you'll need the help of various professional services. If you choose Haymarket Transportation Inc. for your wedding transportation, you'll experience top-notch customer service from industry professionals. Here's a quick look at what to expect when you use our wedding shuttle services.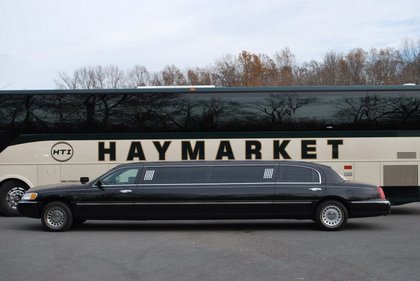 What We Include
When you choose Haymarket Transportation Inc., you can expect a full-service experience. We recognize that every group has different needs, and we'll do everything in our power to satisfy each one. Communication is of the utmost importance when you're dealing with wedding transportation. Our team offers a single point of contact to ensure that communication goes smoothly so your requests are fulfilled, and your queries are answered as soon as possible. We're capable and experienced in handling groups of any size, so you can trust us to make your wedding day a dream come true.
Customer Service
It's important to feel like you're in good hands when you hire any kind of service, but it's even more essential on your wedding day. The team at Haymarket is dedicated to helping you make your wedding day go smoothly. Customer service is our number one priority, and it's our relationships with our customers that motivate us to continue raising the bar. We'll work alongside your wedding planner to make sure all the necessary details have been considered, and we'll get you and your guests where you need to go on time.
Our Business
At Haymarket Transportation Inc., we pride ourselves on our variety of services and our attention to detail. We handle all kinds of transportation services, and we're always committed to making people's lives easier. Our team is proud to take the stress out of transportation, so you can enjoy your big day without the anxiety.
If you want to experience the Haymarket Transportation Inc. treatment, you can reach us by calling 301-778-2007. Guided bus tours, day trips, and wedding transportation near Washington, D.C. are our specialties, and our website offers a look at what we can offer.