Skip to Content
Planning a Day Trip to Virginia Beach
There's plenty to do in Virginia Beach, and if you live nearby, all you need is the right transportation to get you there. Then you can spend the day hanging out on the Virginia Beach Boardwalk, hiking through the First Landing State Park, or visiting the Old Coast Guard Station. Continue reading and plan your day trip to Virginia Beach.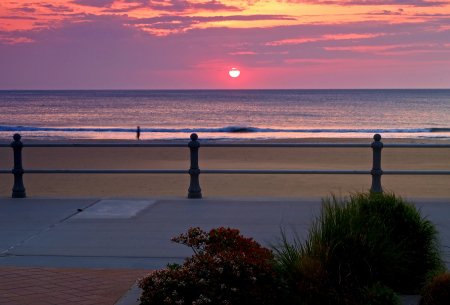 Virginia Beach Boardwalk
The boardwalks you're familiar with might be made of wood, but Virginia Beach's boardwalk is made of concrete, which is good news if you're planning on riding your bicycle. You'll find all kinds of entertainment as you travel along the 59 blocks that make up the Virginia Beach Boardwalk, and on most occasions, you'll see exciting street performances and public art. There will also be plenty of restaurants to satisfy your hunger, as well as souvenir shops so you can bring something home for your friends.
First Landing State Park
The First Landing State Park used to be called Seashore State Park, and if you're interested in American history, it's a place you should visit. This is the area where the Jamestown colonists first stepped on land in 1607. Even if you're not much of a history buff, the park is great for hiking, swimming, or sitting down and enjoying the scenery. The park itself sits on almost 3,000 acres, so there's plenty to see. It even features cabins and campsites for people who would rather spend the night in nature than a hotel room.
Old Coast Guard Station
If you're spending the day in Virginia Beach, stop by the Old Coast Guard Station before you leave. This is a museum that contains photographs and equipment from the early 20th century when the Station was a maritime post. There's no cost for children six and under, and there's a gift shop that sells all sorts of souvenirs made by artists from the area.
Do you need help planning your day trip serving Virginia? Contact Haymarket Transportation Inc. or peruse our website to find out how we can help. If you have questions about our transportation services, call 301-778-2007.