Skip to Content
What You Need to Know About Exploring Luray Caverns
Luray Caverns is a beautiful and ancient American cave in the Shenandoah Valley region of Virginia. People have flocked to marvel at the Luray Caverns' massive rooms and clear pools of water since 1878. This cave even houses the gigantic natural musical instrument, the Stalacpipe Organ. Read on to find out exactly what you need to know about visiting and exploring Luray Caverns.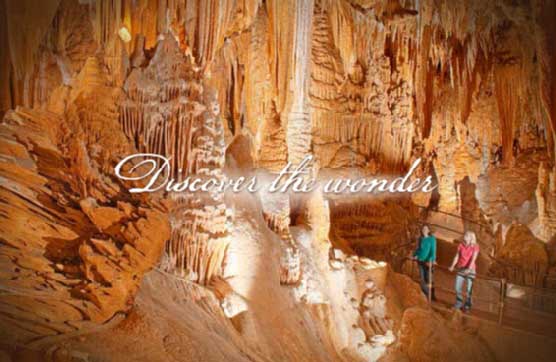 The Tour
The tour of Virginia's Luray Caverns takes place over 1.25 miles of a paved walkway, and it usually takes a little over an hour to complete. Since the temperature and conditions inside the caves are not dependent on outside weather, tours are not often called off. The temperature inside the Luray Caverns is around 54 degrees, but the high humidity makes it feel like 65 degrees. The tour does include staircases and some steep slopes, so it is recommended that you wear appropriate shoes.
Reservations
Reservations are not necessary at Luray Caverns; however, the Reservation Office is available to discuss optimal service for groups of at least 20 individuals. These groups are eligible to receive a discount, and we will arrange for preassigned entry so that your group can go on the tour together. Smaller groups of visitors may join any tour. A new tour begins roughly every 20 minutes.
The Stalacpipe Organ
The Stalacpipe Organ is the largest musical instrument created, making use of over three acres of stalactites and cavernous echoes to create a magnificent organ sound. A console of four keyboards and wiring that spans over more than five miles come together to control this instrument; although the organ is sometimes played manually, it is usually set to automatically play seasonal songs.
Haymarket Transportation can help you take a trip to explore Luray Caverns with your friends, family, or loved ones. We also offer motorcoach and charter bus rentals, field trips, bus tours, wine tours, and sightseeing tours. Additionally, we have convenient locations in both Maryland and Virginia. Call us at 301-778-2007 or visit our website for more information.