Skip to Content
Can't Miss Sights in Atlantic City
Known for its beaches and casinos, Atlantic City is a popular destination with tons to offer. Are you planning to take a charter bus to Atlantic City? If so, then continue reading for a list of sights that should be included in your itinerary.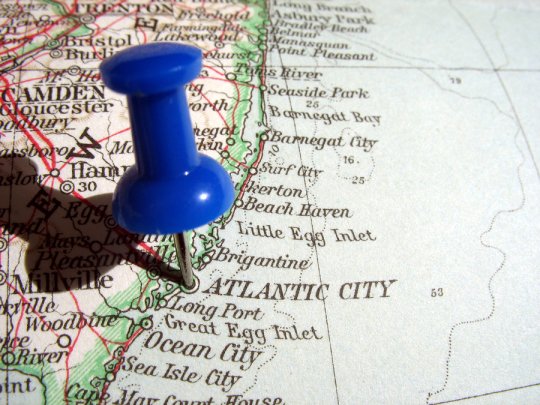 Atlantic City Beach
If it's not the gambling that draws someone to Atlantic City, then it's usually the sunny beaches. Visitors often remark on how clean and spacious the Atlantic City Beach is, and they stay anywhere from a couple of hours to the whole day. Thanks to the Atlantic's waves, kids and adults can enjoy boogie boarding and wave jumping, and the level of land along the water provides a perfect area for strolling and lounging.
Atlantic City Boardwalk
Contrary to what you might assume, the Atlantic City Boardwalk was named after its creator, Alexander Boardman, rather than the planks from which it's made. This boardwalk has remained a hot spot since it was first built in the 1870s, and it follows the shore for four miles. Along the Atlantic City Boardwalk, you can enjoy bars, shops, games, and restaurants. Also, the Central and Steel piers are both popular destinations for families thanks to their carnival rides. Again, you can expect to stay two hours to half a day at this destination.
Atlantic City Aquarium
Later, be sure to spend an afternoon at the Atlantic City Aquarium, located along the Absecon Inlet and featuring a wide range of exhibits that kids will love. At the aquarium, you can see creatures such as moon jellies, iguanas, and piranhas, and you can even touch stingrays, sharks, and coral. Outside of the Atlantic City Aquarium, you can enjoy restaurants, boat rides, and cruises around the harbor.
Are you planning an out-of-town trip to Atlantic City and need an airport pickup or a charter bus in Maryland? If so, then look no further than Haymarket Transportation. We have been in the transportation business for 20 years and can help get you where you need to go. Call us today at 301-778-2007 to learn more.