Skip to Content
Choosing a Destination for a School Field Trip
Whether you choose a D.C. guided tour or another type of educational tour around the Beltway, there are so many destinations for an exciting school field trip. Continue reading to see how you might choose a destination for your students' next field trip.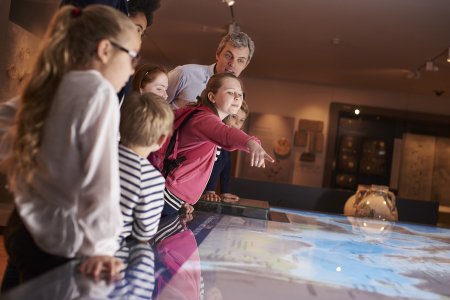 Coordinate with Current Lessons
A school field trip can be fun for your students, but it is most educational when it coordinates with a current lesson. If your class is learning about America's presidents, then consider a Presidential tour around Washington, D.C. to see the monuments. If your class is learning about space or biology, then look for educational tour services to the many space and science museums. These establishments often have hands-on exhibits and fun tours that your students and chaperones will enjoy.
Look for Group Rates
If you can find destinations that offer group rates or special student rates, then all of your students are likelier to attend the field trip. Often, parents are required to pay for their children to participate in school field trips; if your destination requires a substantial sum, then many parents may not allow their children to attend. Many fun and engaging field trip destinations—such as amusement parks and museums—offer group rates to help children attend an unforgettable school field trip.
Consider Students' Ages
In addition to planning a field trip based on your current curriculum, it is important to plan an age-appropriate trip. For example, a trip to one of the busy Smithsonian museums might be okay with older elementary school or middle school children, but it may be overwhelming to young kindergarteners and first-graders. Consider the age of your students and their maturity levels. Look for appropriate field trip destinations that will broaden their minds, while keeping them engaged and having fun.
Give your students a great school field trip in Washington, D.C., Maryland, and Virginia with the help of Haymarket Transportation. We have a variety of educational tours for you and your students to enjoy. Call us at 301-778-2007 to learn more about our D.C. guided tours.