Skip to Content
Exploring Baltimore's Inner Harbor
Baltimore's Inner Harbor is a popular destination for families and school groups. It has a lot to offer, including educational exhibits, entertainment, shopping, and dining. Since there's so much to see, the best way to explore Baltimore's Inner Harbor is by booking a sightseeing tour. With help from the transportation company, you can plan a customized tour that includes something for everyone in your group.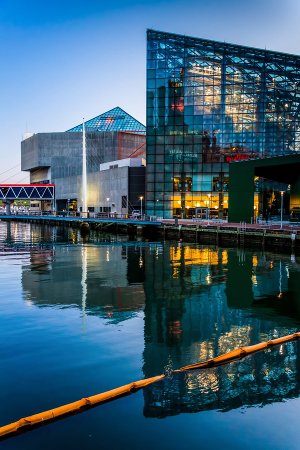 National Aquarium
Baltimore's National Aquarium is a must-see attraction, especially for families with children. This popular establishment has nearly 20,000 animals, including birds like the screaming Piha, scarlet ibis, and Atlantic puffin. Check out the poison dart frogs, deadly pufferfish, and impressive wolf eel, which can grow up to eight feet long! Of course, the aquarium also features a diverse collection of sharks, stingrays, and beautiful jellyfish.
Babe Ruth Museum
Some individuals truly embody the American spirit of perseverance and hard work. Babe Ruth was one of them, and you can check out the Babe Ruth Museum when you explore Baltimore's Inner Harbor. Babe Ruth, born George Herman Ruth, was an extraordinary person who grew up in Baltimore and attended St. Mary's Industrial School. In the museum, you can see artifacts from Ruth's early years, as well as exhibits that pay homage to his incredible accomplishments in Major League Baseball.
Maryland Science Center
The Maryland Science Center is a delightful excursion for visitors of all ages. It takes an interactive approach to educational exhibits, encouraging visitors to try their hand at scientific experiments. Learn about lasers, explore the inner workings of microbes, and take a tour through the human body. Be sure to stop by The Shed—a recently opened workshop that features special programs and hands-on activities.
Haymarket Transportation Inc. is a trusted provider of guided bus tours in the Maryland area. In addition to the Baltimore Harbor, our professional, chauffeured drivers can bring your group to Fort McHenry, Antietam National Battlefield, and the National Aquarium in Baltimore. Give us a call today at 301-778-2007, and let us know how we can make your next day trip memorable for all the right reasons.