Skip to Content
Getting Ready for the Perfect Day at Kings Dominion
There's a lot to do at Kings Dominion, and you want to make sure you get everything in. You can set yourself up for success by picking the right time of the week and the day to go, as well as picking a transportation company that you can trust. Work with your family to develop a schedule, and read on for more tips on getting ready.
Choosing a Day and Time
You're probably thinking that Saturday would be the best day to take a trip to Kings Dominion. The problem is that most other people probably feel the same way, which means the lines will be a lot longer and you'll spend less time on the rides. Fridays and Sundays tend to be a little less crowded, but if your schedule allows for it, try going between Monday and Thursday so you can spend more time having fun and less time waiting. You should also aim to get there at 10 a.m., which is when the front gates usually open, so you can get into the park when it opens at 10:30.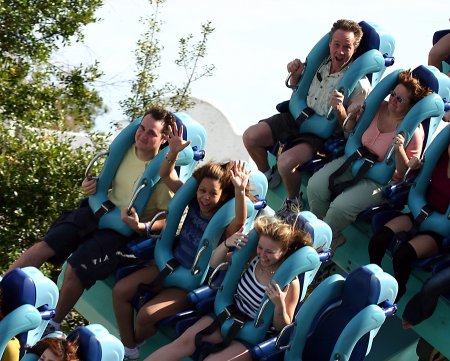 Deciding on Transportation
You want to have as much fun as possible at Kings Dominion, and arriving at the right time can help. You also want to make sure you have your transportation in order so you don't waste too much time trying to find parking. When you work with a company that specializes in transportation and Virginia guided tours, all you have to worry about is which ride you want to go on first.
Creating an Itinerary
Kings Dominion has something for everyone, so it's an excellent choice for an active family vacation. To make sure everyone gets to the attractions they want to see, create an itinerary that covers everyone's interests and does your best to stick to it.
At Haymarket Transportation, we offer everything from airport transportation to guided bus tours near Virginia. If you want to make the most of your time at King's Dominion, call us at 301-778-2007 so we can take care of your transportation needs.