Skip to Content
Getting the Most Out of Your Trip to the Smithsonian Institution
Visiting any museum can be an enriching educational experience. However, the Smithsonian has the capability to alter your entire worldview with artifacts and exhibits you will not be able to find elsewhere. Located in Washington, D.C., it is an essential part of any trip to our nation's capital. By planning what to do before, during, and after the trip, you can assure that you and your kids will get the most out of your visit to the Smithsonian.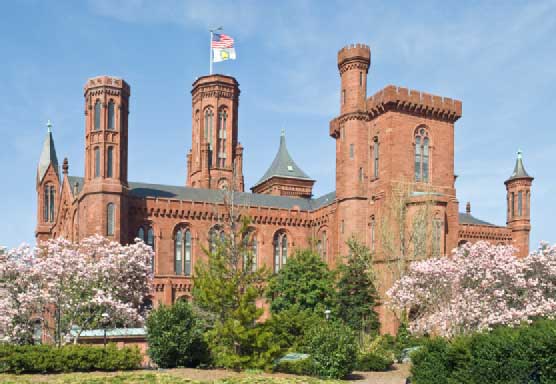 Before the Trip
Before stepping foot inside the Smithsonian, you can brainstorm specific exhibits and museums to see. For example, if your children have a keen interest in animals, seeing the renowned Giant panda exhibit will be well worth it. Another idea is to find out what they are learning in school, and visit the areas of the Smithsonian that relate to their curriculum.
During the Trip
Upon arrival, retrieving a map of the complex will help you plan your day around which parts you and your kids want to see. While walking around, playing fun, educational games are a great way to make it more interactive and engaging for everyone. For example, you could play quintessential games like I Spy or activities that the Smithsonian provides. Lastly, no trip would be complete without a stopover in the gift shop.
After the Trip
The learning doesn't have stop when you leave the Smithsonian. Creating a notebook that details favorite parts of the museum is a great way for kids to further explore their favorite subjects. In addition, there are plenty of online resources about the institution that your kids can visit to learn more.
Are you and your family planning a trip to Washington, D.C.? Let Haymarket Transportation take care of you. We provide motor coaches, charter buses, and much more to fit your transportation needs. Call us at 301-778-2007, or visit our website for more information.