Skip to Content
Historic Alexandria, Virginia: A Visitor's Guide
Are you planning a trip to Alexandria, Virginia? This city is home to history, culture, and fun, making it a great choice for any type of vacation. Haymarket Transportation offers the perfect services to let you experience all that Alexandria has to offer. Follow these tips to plan your trip: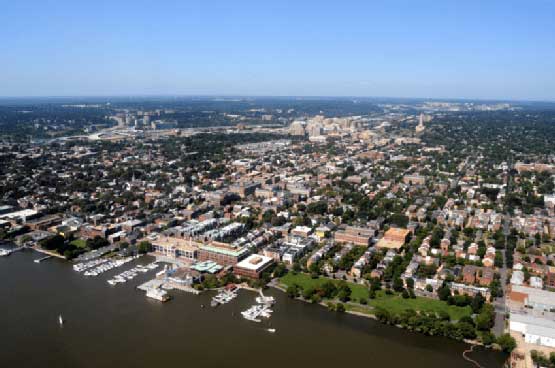 Find a Bus or Motor Coach Rental
It is important to make sure you can pay attention to your environment when spending time in Alexandria, Virginia. This can be hard to do when you have to worry about renting a car and driving around a totally new city. Avoid the frustration of being your own navigator by choosing a charter bus rental instead. You and your travel partners will be able to fully enjoy your time in Alexandria without having to focus on transportation.
Head to Historic Sites
You cannot visit historic Alexandria without checking out some of its most well-known sites! Plan to visit some of the area's historic sites during your charter bus tour so that you can learn about the city and how much it has changed from one generation to the next. Immerse yourself in early American history by heading to George Washington's Estate or his Museum & Gardens. Some other must-see historic sites in the area include the Alexandria Visitors Center, the Freedom House, and the Torpedo Factory Art Center.
Grab Something to Eat
Your charter bus tour is sure to help you build up an appetite. Luckily, Alexandria is home to a number of amazing eateries. Enjoy fine dining at restaurants such as The Carlyle Club, Two Nineteen Restaurant, or Villa Di Este Restaurant. Experience the bar scene at options such as Murphy's Irish Pub, Daniel O'Connell's Restaurant & Pub, or Fish Market. Find famous seafood at Hank's Oyster Bar, The Wharf, or Chart House Restaurant.
Haymarket Transportation makes it easy to experience the wonder of Alexandria, VA! Give us a call at 301-778-2007 to learn about our charter bus tours and find out if we can help you plan your next vacation.