Skip to Content
How to Plan a Company Retreat
A company retreat is a great way to bring your employees closer together toward a common goal. Continue reading to learn about the logistics—such as planning transportation—of planning an effective company retreat.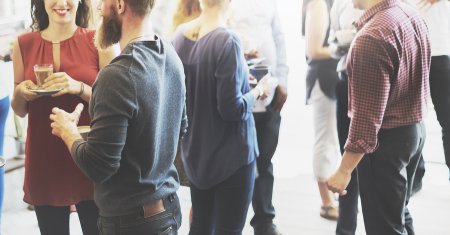 Establish a Goal
Establish a goal or several goals for your next company retreat. These goals will create a focus and help establish a plan for the entire event. Refrain from using buzzwords, such as strategic planning or team building, to define your goals. Instead, determine those that are specific to your company, your products, and your employees. If you have a new product available, then set goals around marketing and learning about that specific product. If you want your employees to be better informed about the company, then plan the retreat around the different aspects of your business that you want employees to engage with.
Choose a Coordinator
A coordinator is a trained and experienced individual who works specifically with business-minded groups. Often, this coordinator will be a neutral individual who can stay away from company politics and employee infighting. You can hire a professional retreat coordinator, or you can work with a manager from a different department. No matter which choice you make, ensure your coordinator has effective strategies and ideas to better facilitate your retreat goals.
Determine the Logistics
Logistics include transportation, lodging, and food. Even a day-long retreat should still take these necessities into consideration. Look for a conference center or hotel with meeting rooms. These locations are often large enough to accommodate a medium-sized retreat. Reserve catering services or ensure there are food options near the retreat location. If you are planning a longer retreat, consider treating your employees on a local sightseeing tour to help break up their day.
Choose Haymarket Transportation's employee shuttle services for your next company retreat. We have a fleet of SUVs, sedans, and charter buses in Maryland, Virginia, and Washington, D.C. You can take advantage of these vehicles as often as you need. Please visit us online or call us at 301-778-2007 to learn more about our shuttle services.