Skip to Content
Must-See Museums in the Washington, D.C. Area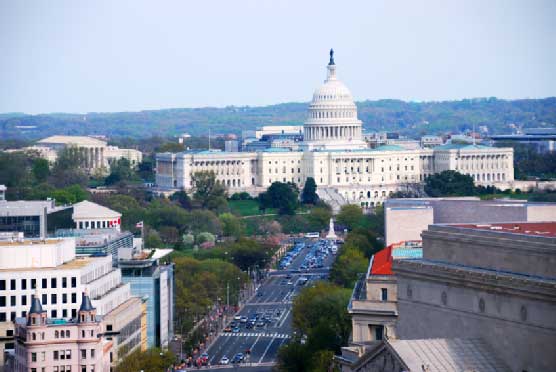 Washington, D.C. is the perfect summer destination for groups of all sizes! This area is filled with historic sites and some of the best museums in the country. If you are looking for a way to stay cool this summer, hop on a charter bus and have your driver take you to some of D.C.'s famous museums:
The Newseum
Do you love staying current on the latest events? Learn how and why the news is made by visiting the Newseum! This 250,000-square-foot museum offers visitors a look at the history of the news as well as the latest news technology. The museum building itself is also architecturally impressive, featuring a 74-foot-high engraving of the First Amendment and a front wall of glass.
The International Spy Museum
James Bond shouldn't get to have all of the fun! Learn all about the history of espionage by visiting the International Spy Museum. This space is the only public spy museum in the U.S. and offers the biggest collection of spy artifacts on public display. The museum also currently features "Exquisitely Evil: 50 Years of Bond Villains," so you can get your 007 fixes as well.
Madame Tussauds, Washington, D.C.
Meet your favorite presidents, historical figures, and celebrities by visiting Madame Tussauds in Washington, D.C. This wax museum is home to the replicas of famous presidents such as George Washington, Abraham Lincoln, and Barack Obama. You can also find your favorite celebrities, including Angelina Jolie and husband Brad Pitt, Will Smith, and Denzel Washington.
The Crime Museum
Good Morning America describes the Crime Museum as a "must-see for CSI fans." If you are fascinated by NCIS and the FBI, you'll love visiting this museum, which features a crime lab and hundreds of interactives and artifacts. You can also explore the filming studios for America's Most Wanted.
You can visit these museums and dozens of other sites on your charter bus from Haymarket Transportation. We offer coach rentals and bus tours to visitors and residents of Maryland and Washington, D.C. Call us at 301-778-2007 to learn more about our services.