Skip to Content
Planning Transportation for Your Corporate Event
Corporate events help employees of all levels get to know each other, build their networking skills, and learn more about the culture that the business would like to promote. Whether it's a team-building exercise, a celebration after a successful quarter, or a conference to discuss a new product launch, you'll need the right transportation. Read ahead for tips on planning transportation for your corporate event.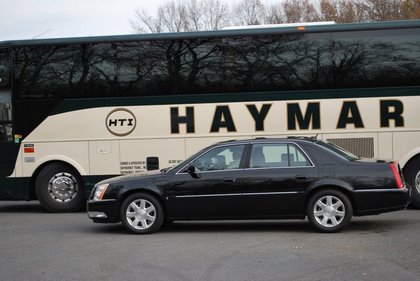 Your corporate event might be for fun or it might be all business. Either way, you need to have a transportation plan in mind. This is particularly important if you're hosting your event in an area that might not be completely familiar to all your employees. Transportation services should be easy to reach and quick to respond so you can communicate throughout the process. Consider parking access, nearby train stations, and airport transportation in advance so everything goes according to plan when the day arrives.
When you're in need of transportation serving Washington, D.C., reach out to Haymarket Transportation Inc. or look at our website. Alternatively, you can call us at 301-778-2007 if you have questions about our event coordination or employee shuttle services.